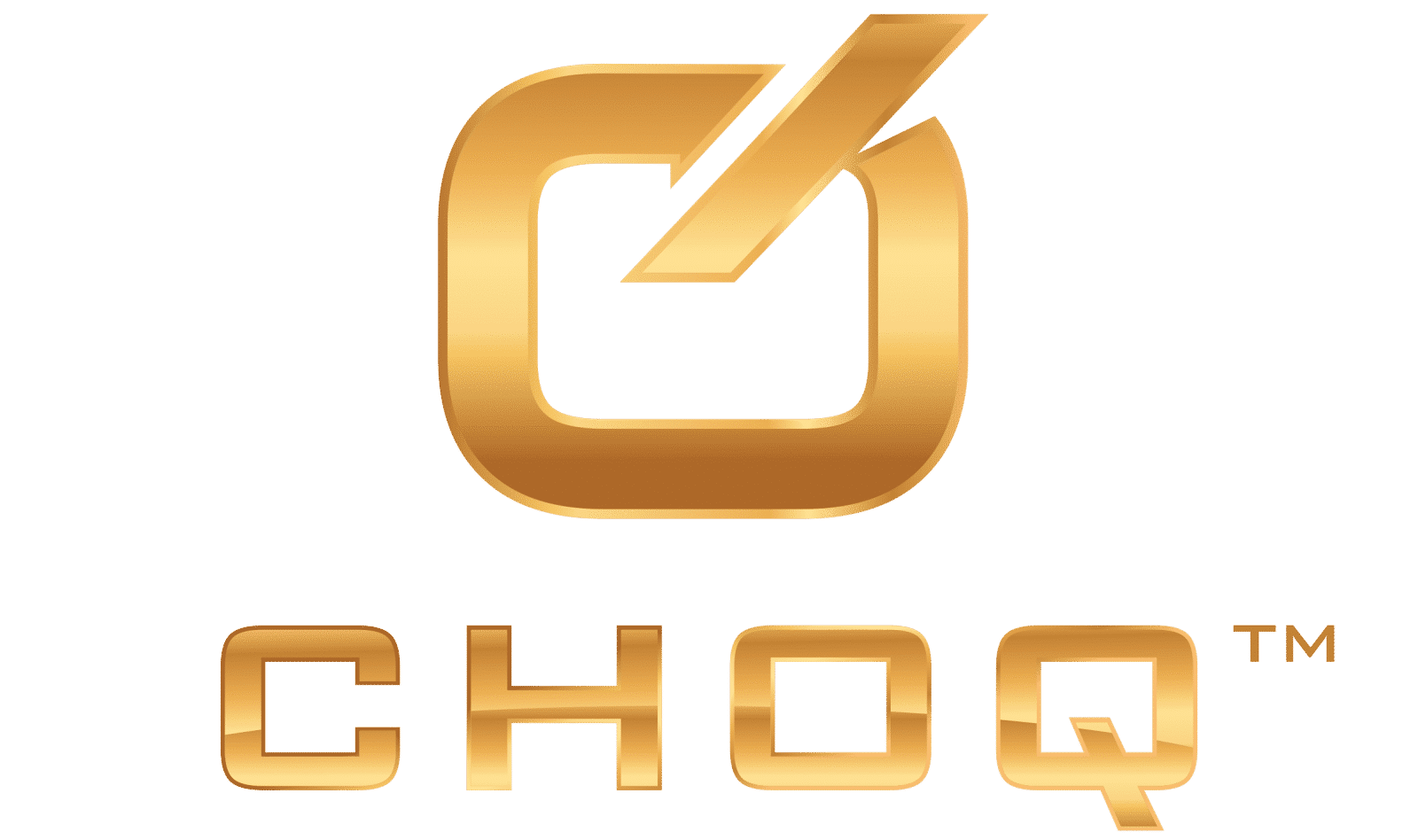 CHOQ ACTION works fast to deliver better Blood Flow!
CHOQ™ combines ancient wisdom with modern science to formulate the blood-flow boosting formula you have to try to believe. CHOQ ACTION delivers 1,500 Mg of Nitrosigine®, along with 4 critical plant extracts, to Maximize your Workout, Accelerate Muscle Repair, Up your Sex Game, & to Support Heart Health. Try CHOQ ACTION to optimize blood-flow and to deliver your best performance.
When Nitric Oxide levels are low, your blood-flow is compromised!
Are you fatigued or lacking motivation?
Has your libido or performance decreased?
Have you lost the intensity of your work outs?
Nitric Oxide (NO) levels naturally drop after age 18
And even worse, NO can seriously plummet after age 40! Consequently, men can begin to suffer from symptoms like high blood pressure, anxiety, loss of libido, and erectile dysfunction.
What complicates matters is that although your body needs a steady supply Nitric Oxide to optimize your performance, it's not so easy to replenish with a typical American Diet. Depleted NO levels can diminish your workout performance, your energy, and your sex drive.
Unfortunately, the vast majority of men's health products designed to give you the NO and blood-flow men require for peak perfomance have one or more of these 4 critical flaws.
4 Major Flaws With Men's Supplements
Product Dusting
Many Men's supplements feature popular,  marketable ingredients. But most brands deceive their customers with skimpy, ineffective dosing. This is a shameful practice called "product-dusting" or "fair-dusting". CHOQ™ formulates around award-winning ingredients in their proper, therapeutic dosage. 
Not Backed by Science
The vast majority of men's health products are formulated with cheap, untested ingredients. CHOQ™ formulas feature quality, name-brand ingredients backed by randomized, placebo-based clinical studies.
Low Quality Nutrients
Too many men's supplements are filled with cheap, isolated nutrients and harsh stimulants that can cause adverse side-effects like the jitters or nausea. CHOQ™ only offers safe and effective ingredients that have stood the test of time. 
banned Substances
Perhaps the most unforgivable offense, deceptive brands hide banned substances, synthetic hormones, artificial colors, and other toxic fillers in their so-called men's health products. CHOQ™ doesn't rely on cheap tricks. We invest in the purest and most effective ingredients such as PrimaVie® and Nitrosigine® to ensure our products work.
WHY DID CHOQ™ RAISE THE BAR FOR MEN'S FORMULAS?
Simply put, our team consists of men who work inside the natural health and supplements industry. After years, we finally decided to make a proper men's vitality line from the insiders perspective.
Underwhelmed by male vitality supplements, CHOQ™ set out to redefine the entire men's health category.
Our model is simple: never cut costs on ingredients, and make highly-effective, natural men's supplements that you can feel. Our only focus is Men's Health. Our mission is to help men fully-optimize their performance, whether it be in the gym, on the job, or in the bedroom.
Studying various traditional herbal systems and working in the natural products industry for decades, our team draws from years of insight. So when we finally brought CHOQ™ to market, we didn't have to guess what ingredients we wanted to use. We knew what worked through experience. Now we intend to deliver the ultimate men's vitality supplement that we always wanted.
Our team values the force of nature, so our formulas are rooted in traditional plant medicine. However, CHOQ™ targeted men's health products also feature ingredients that are confirmed by rigorous, double-blind, placebo-controlled studies. Please, we invite you to have a look at our supplement facts panel to verify our commitment to delivering the proper, effective dosages of our scientifically-validated, name-brand ingredients.
Using the right ingredient in its correct amount is the foundation for every CHOQ™ product. That is why our men's formulas deliver exceptional results that you can see and feel.
Experience sustained energy and maximize your drive using safe and natural ingredients that are backed by science. Harness to the power of ancient herbal wisdom and plant synergy to optimize your testosterone and restore your vigor.
The cutting-edge Nitric Oxide Booster you can feel working.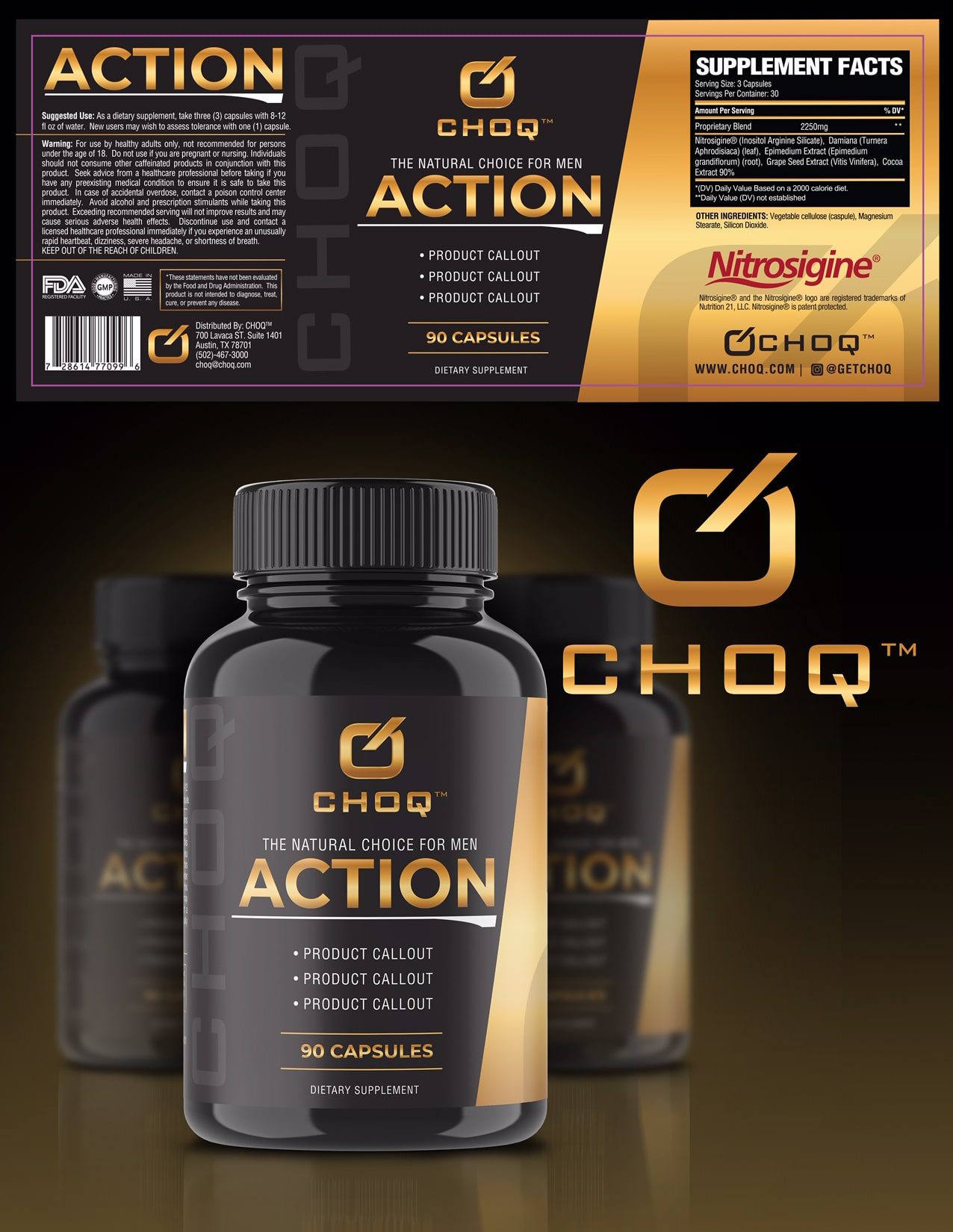 Gentlemen, Get Pumped! CHOQ ACTION presents the natural, science-backed formula to safely and effectively optimize Nitric Oxide levels to maximize blood flow. Healthy levels of NO allow you to intensify your workouts, accelerate your recovery times, and deliver your best performance in the bedroom.
Maximize Muscle Pumps delivering more oxygen and critical nutrients to fuel your muscles
Accelerate your recovery times to Help Maximize Your Gains
Support your body's Nitric Oxide production to Super-Size your Sex Game
But CHOQ ACTION isn't just for jocks and gym rats. Nitric Oxide and healthy circulatory function help support blood pressure levels already in the normal range and promote all-around heart health.
The game-changer, CHOQ ACTION, reflects our team's commitment to harnessing the power of ancient herbal wisdom and progressive sports-science. The best natural ingredients have stood the test of time, and finally, modern science validates their legendary benefits.
Join the CHOQ™ tribe and become a better version of you. Claim your sample of CHOQ ACTION today.
CHOQ ACTION features natural, Scientifically-Validated ingredients that promote unparalleled blood flow.
Nitrosigine®— The natural product that easily out-duels L-Arginine and L-Citrulline as the king of Nitric Oxide.
Simply the best natural vasodilator— 15 clinical studies and countless satisfied consumers validate the unparalleled efficacy of Nitrosigine® for increasing blood flow and boosting performance.
Grape Seed Extract— Perhaps the most well-researched medicinal plant in Europe, Grape Seed Extract is a celebrated herb for heart health.
But what about men's health? The biggest threat to men, heart disease, remains a deadly killer. Grape Seed extract not only supports heart health and circulatory function, but it may also help prevent aromatization, the conversion of testosterone to estrogen. Grape Seed Extract is a logical choice for men.
Horny Goat's Weed— A well-known aphrodisiac made famous through its frequent use in Traditional Chinese Medicine.
For thousands of years, men in China have revered horny goat weed (Epimedium) for its ability to restore youthful vigor. Epimedium contains a unique flavanoid called Icariin that inhibits the PDE5 enzyme promoting blood flow and erectile function. The Icariin in Epimedium appears to not only boost libido and sexual function, but it also provides cognitive and cardiovascular support making it winning choice for male vitality.
Damiana Aphrodisiaca— The legendary Central American aphrodisiac, Damiana, has been a topic of discussion since the ancient days of the Aztec.
For hundreds of years, Damiana has been safely and consistently used for relaxation, mood support, and as a sexual stimulant.
Chocolate Extract— Perhaps the most decadent and sensual of all foods, Chocolate takes top honor when ranking the world's most fabulous mind-altering, mood-enhancing, and aphrodisiac foods.
In addition to enhancing mood, supplementing cacao extract and eating dark chocolate is linked to increased blood flow and healthy blood pressure.
CHOQ™ combines ancient herbal wisdom, undeniable scientific validation, and years of dedicated research to deliver a product you can feel working.
Are you ready for game-changing workouts and to ignite your passion?
Optimizing blood flow and promoting healthy muscle repair provides game-changing benefits for men.
Featuring 5 unique ingredients for men, including 1,500 mg of scientifically-validated Nitrosigine® Arginine Silicate, CHOQ ACTION also features heart-healthy plants extracts like Grape Seed Extract, Horny Goat Weed, Damiana, and Chocolate. That's why CHOQ ACTION promotes better blood flow, fast!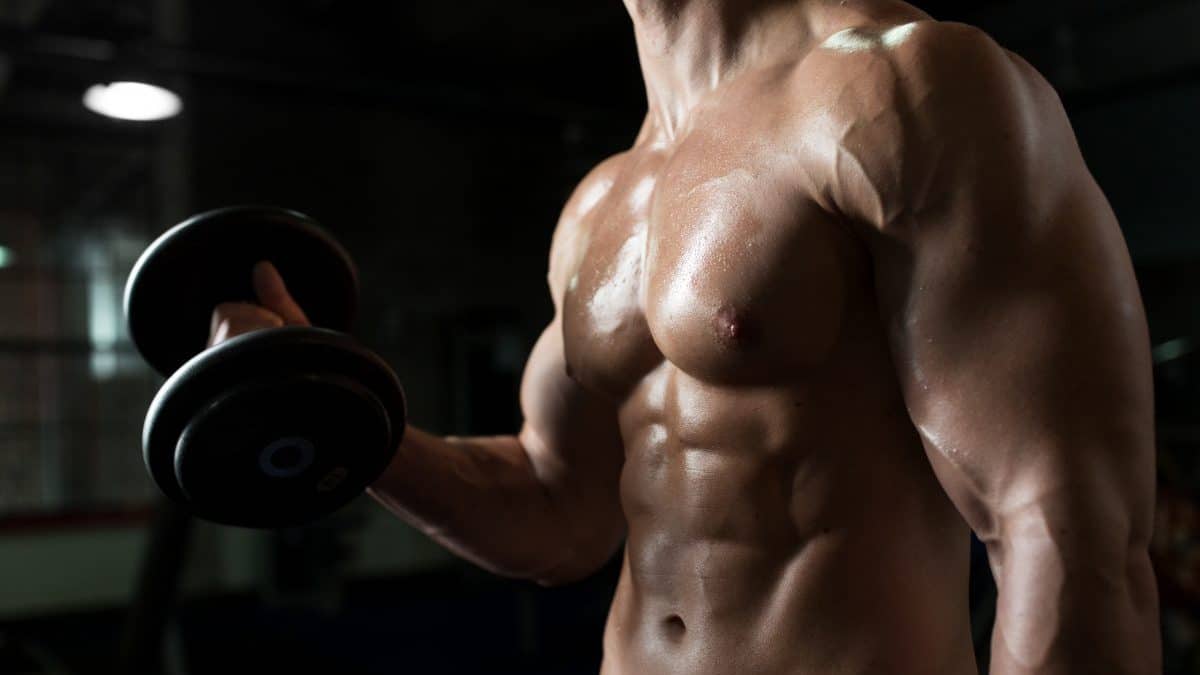 Maximize Muscle Pumps and Accelerate Recovery
Looking for better workouts and faster recovery? CHOQ ACTION offers a proper 1,500 MG of Nitrosigine®, Plus 4 potent herbs to promote unparalleled blood-flow. Deliver more oxygen and key nutrients to your muscles during and after exercise with CHOQ ACTION.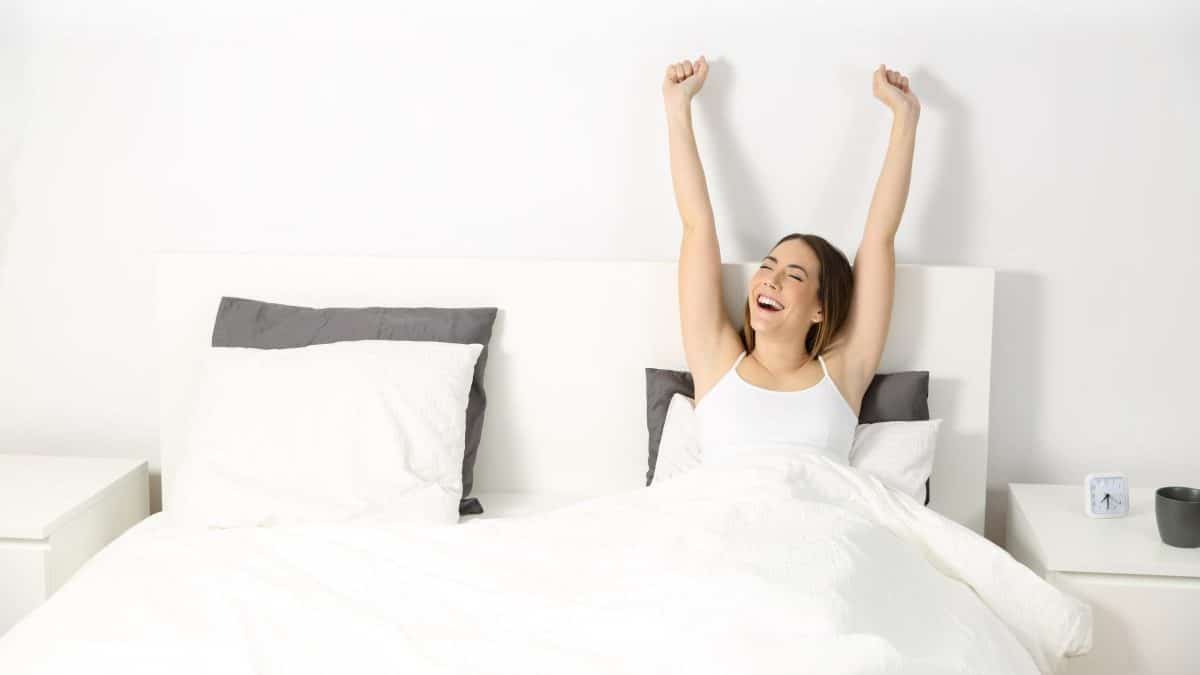 Enhanced Blood Flow that Gets Better Over Time
Get more out of your performance now and even more out of your game tomorrow. That's not just sales jargon. CHOQ ACTION features a full dose of an ingredient scientifically-verified to improve blood-flow day one, plus the benefits INCREASE over time!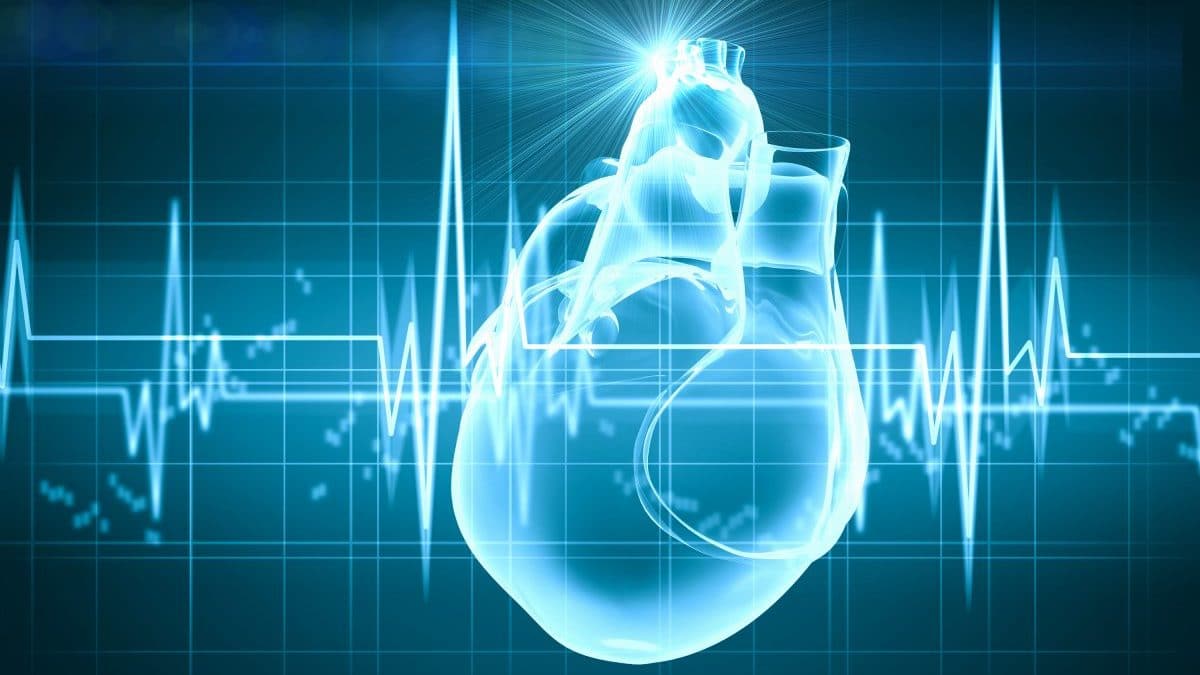 Support Cardiovascular Health Now
The biggest health threat to men remains heart disease. Why not support heart health now with a men's formula that also delivers peak sports performance? Support circulatory function and healthy blood pressure levels already in the normal range with CHOQ ACTION.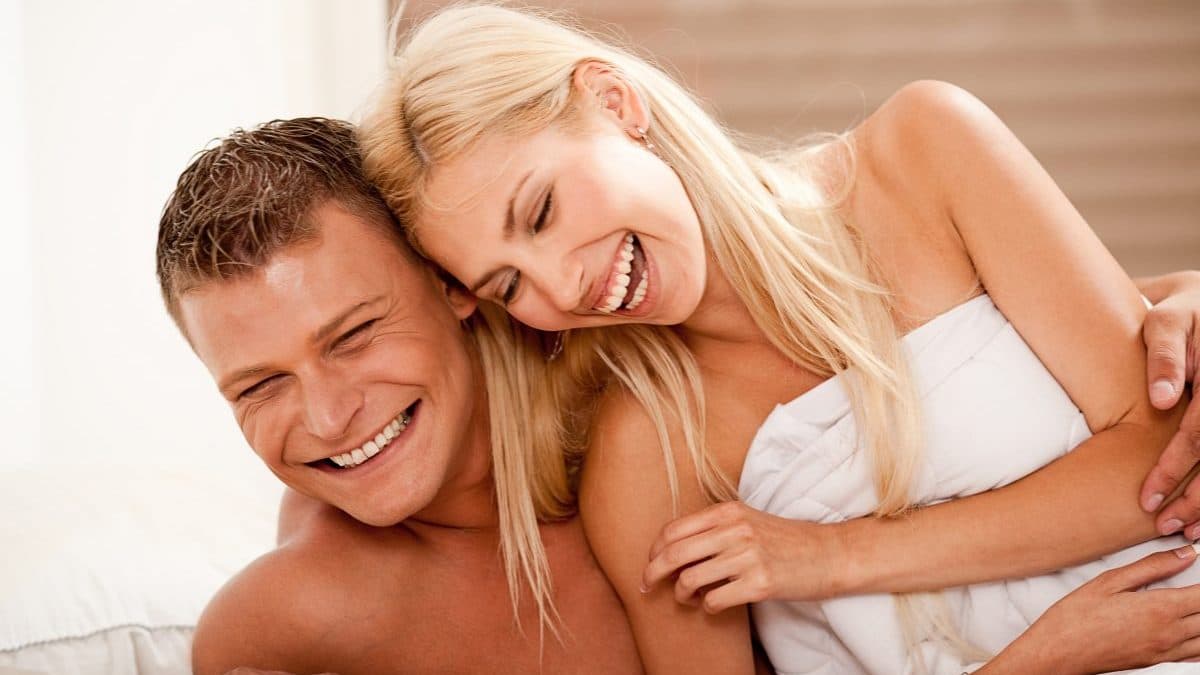 Sure, maximizing blood-flow naturally has its perks like bigger muscle pumps and better workouts, but what about your sex game? CHOQ ACTION packs 1,500 MG of Nitrosigine along with 4 traditional plants extracts to maximize blood flow, electrify your performance, and ignite your passion.
The Innovative Formula for Legendary Blood Flow!
Potent and Fast-Acting, CHOQ ACTION raises the bar for Male Vitality.
Highly-effective ingredients backed by cutting-edge technology and detailed clinical studies optimize your body's own Nitric Oxide production to maximize blood flow. Achieve greater muscle pumps, increased energy and stamina, and unrivaled sexual performance with CHOQ ACTION.
Nitrosigine
®

 Highlights At a Glance…
Nearly 500% More Effective Than Arginine HCL At Relaxing Blood Vessels
Works Fast, Yielding Results In As Little As 30 Minutes
Delivering Long-Lasting Benefits For Up To 3 hours (180 min).
Secure Your Sample of CHOQ ACTION!
We pack a full 1,500 mg of Nitrosigine® per serving of CHOQ Action, plus 4 potent plant extracts sure to ignite your drive and your passion. We expect our product to deliver game-changing results within 30 minutes.
Whether crushing their next workout or delivering a noteworthy performance in the bedroom, most men can FEEL our product working within minutes, but it lasts for hours! That's why we are inviting you to have a couple of rounds on us before committing for the long-run!
Thousands of years of tradition coupled with the latest sports science fortify the CHOQ™ foundation. That's why we are confident that our formula delivers better blood flow within minutes and results that get better over time. 
First-time subscribers save BIG on CHOQ ACTION! Subscribe now and save 20% of the retail price.
Are you ready to up your game?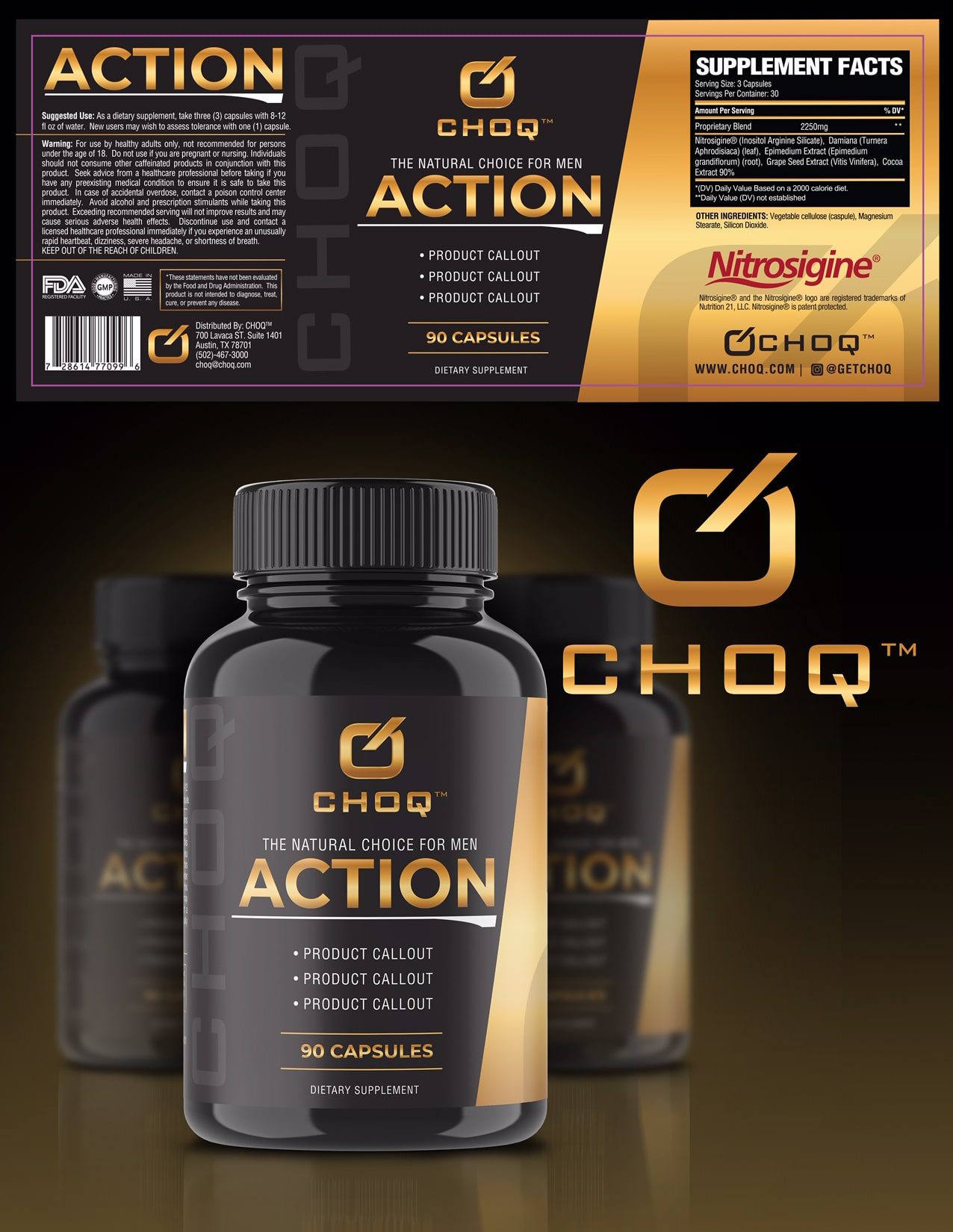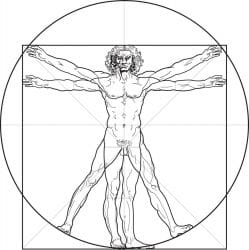 First time subscribers save BIG! Offer provided to online customers only. Your order will ship in 24-48 hours. Act now to claim your CHOQ™ DAILY Subscription Bonus!
Every CHOQ™ formula starts with scientifically-validated ingredients to deliver results you can feel.
Your CHOQ™ ACTION trial will ship within 24 to 48 hours.
Fast and Discrete shipping. Cancel anytime.
At the end of your trial, our auto-ship program is $55.99 monthly.
Contact CHOQ™ Customer Service at: 1-50-CHOQ-3000
Terms & Conditions | Privacy Policy | Copyright | Contact Us
CHOQ™ LLC. These statements have not been evaluated by the FDA. These products are not intended to treat, cure, diagnose, or prevent any disease.