Unlock your potential with
CHOQ DAILY
, the cutting-edge male vitality formula that radically boosts free and total testosterone. Ignite your performance in the gym, on the job, and in the bedroom. With
500MG
 of scientifically-validated, USDA Organic 
PrimaVie®
Purified Shilajit per serving, plus 4 other critical ingredients,
CHOQ DAILY
delivers concrete results in 90 days or less.
Subscribe and get CHOQ DAILY today! Build lean muscle mass, sustain energy levels, boost stamina, and increase libido. Revive your drive and maintain your manliness with CHOQ DAILY!
No Banned Substances. No Product Dusting. Vegan and Vegetarian-Friendly. Non-GMO. Made in USA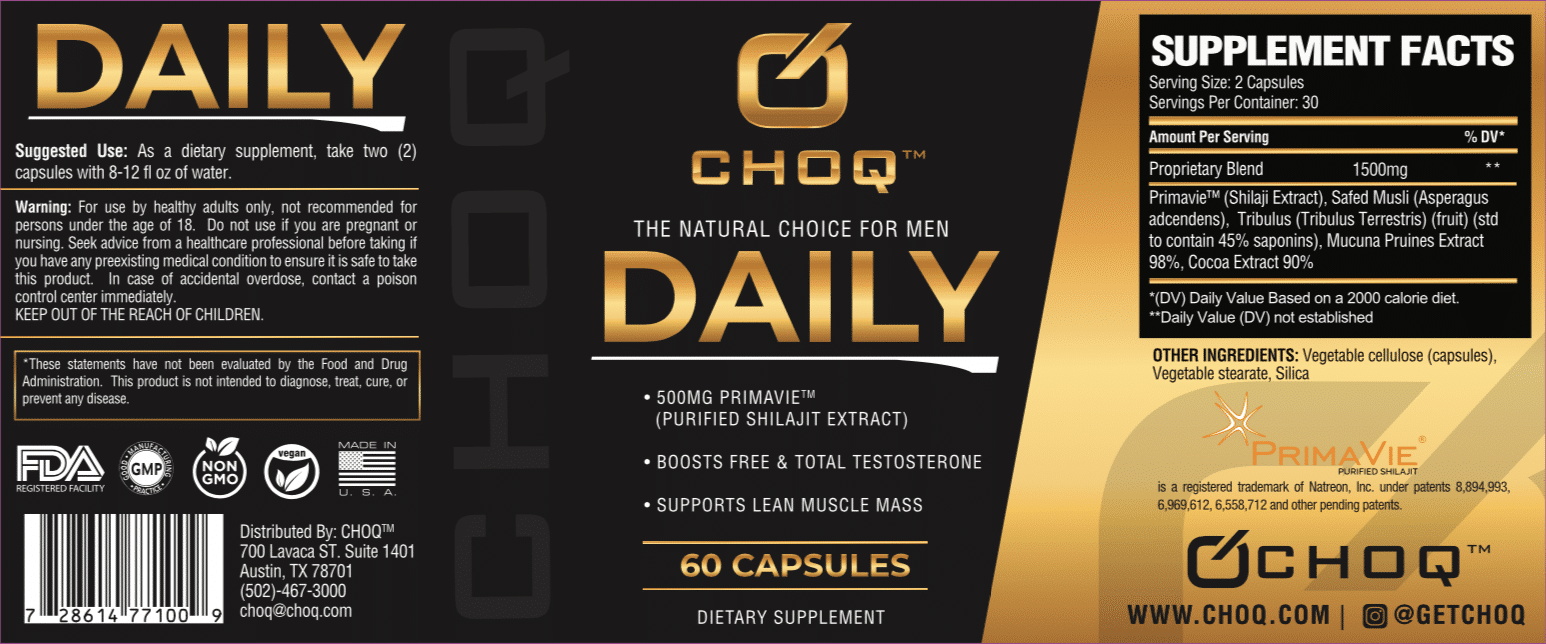 This product is pretty darn amazing I see awesome results!!
Amazing product
I feel more energized and alert throughout the day. I'm excited to the long term benefits.
GRATEFUL
I'm thankful to wake up everyday, cleanse my body with structured distilled water to start and KNOW that the next thing I put into my temple to break my fast is going to give me exactly what I need! Beautiful minerals! The essentials for life!
Thank you for the jet fuel - I'm flying high knowing I am replenishing my body with quality Shilajit! The Conqueror of Mountains! The Destroyer of Weaknesses! The Resin of Life!
Thanks Choq!!
Keep it up!! Support this business!!