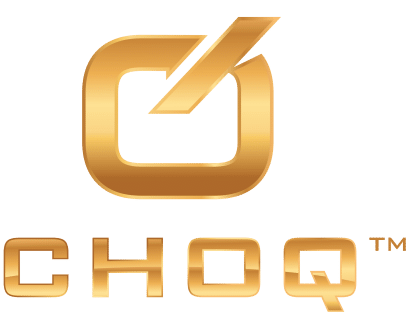 SEVEN WONDERS 

— ORGANIC MEDICINAL MUSHROOM BLEND
Presenting the all-new, all-purpose organic medicinal mushroom blend. Boost energy and mental clarity, combat inflammation and enhance your body's immune function. Use SEVEN WONDERS for every-day immune support and year-round performance optimization.
Seven Wonders delivers 700 mg per capsule of the World's most renowned medicinal mushrooms that are celebrated for their ability to support general vitality.
Promotes Respiratory Health
Enhances Mental Clarity and Cognitive Function
Boosts Sports Performance
Accelerates Workout Recovery
Promotes Healthy Inflammation Response
Do you tend to burn the candle at both ends?
Do you work out so hard that tend to drive your immune system down?
Are you looking for a daily immune booster that also enhances energy and stamina?
Are you constantly under pressure or working long hours?
excessive physical and mental stress can weaken your resistance and your immune system.
In particular, hardcore athletes and over-stressed workaholics that push their bodies to the edge are prone to inflammation and illness. Even if you try to eat a moderately healthy diet, you are constantly being exposed to toxic GMO's, industrial chemicals, and persistent everyday stress— all taking their toll on YOUR energy, YOUR hormones, and without a doubt YOUR immune system.
Time and time again your immune system is warn down from all the stress— then comes inflammation and allergies, or even worse, you get sick again!
Once you are under the weather, work productivity, your workouts, and your nightlife take a dive. While your down, you lose your gains, your focus and your competitive edge. 
Unfortunately, the vast majority of health products designed to give you the boost you need, or to give your immune system the support it needs to keep you healthy, have one or more of these 4 unforgivable, but predictable, flaws:
4 Major Flaws With
OTHER
Supplements sold online.
Product Dusting
Many supplements feature popular,  marketable ingredients. But most brands deceive their customers with skimpy, ineffective dosing. This is a shameful practice called "product-dusting" or "fairy-dusting".
CHOQ™ formulates around award-winning ingredients in their proper, therapeutic dosage. Seven Wonders delivers 700 mg per capsule of USDA Organic Mushroom Blend.
Not Backed by Science
The vast majority of health products, especially those sold online, are formulated with cheap, untested ingredients. They may make up stories to try and compensate for their lack of proven efficacy – such as that their product is "carried by donkey back" or even the inflated claims around "each batch is numbered" – which is a requirement for food and supplement products, even for a bag of potato chips. They may also claim unverifiable things like "enzyme content" without showing a shred of evidence.
CHOQ™ formulas feature quality, name-brand ingredients backed by randomized double blind placebo-controlled studies (RDBPC). This is considered to be the "GOLD STANDARD" of clinical studies.
Low Quality Nutrients
Too many so-called health supplements are filled with cheap, isolated nutrients and harsh stimulants that can cause adverse side-effects like the jitters or nausea.
CHOQ™ only offers safe and effective ingredients that have stood the test of time. All of our ingredients are third party tested – EVERY BATCH is tested for quality, purity, and accuracy.
banned Substances
Perhaps the most unforgivable offense, deceptive brands hide banned substances, synthetic hormones, artificial colors, and other toxic fillers in their so-called men's health products.
CHOQ™ doesn't rely on cheap marketing tricks. We invest in the purest and most effective ingredients to ensure our products work.
HOW DID CHOQ™ RAISE THE BAR FOR NATURAL VITALITY FORMULAS?
CHOQ™ was created by veteran herbalists who take the products we make, not slick marketers trying to jump on the band wagon. After working in the natural health industry for years, we decided to make the health products that we want to take day in and day out. Underwhelmed by natural energy and vitality supplements, CHOQ™ set out to redefine the entire natural supplements category.
Our model is simple: make highly-effective, plant-based supplements that you can feel working immediately. Our only focus is health optimization. Our mission is to help individuals fully-optimize their performance, whether it be in the gym, on the job, or in the bedroom.
Studying various traditional herbal systems and working in the natural products industry for decades, our team draws from years of insight. So, when we finally brought CHOQ™ to market, we didn't have to guess what ingredients we wanted to use. We knew what worked through experience. Now we intend to deliver the kind of energy and vitality supplements that we and our customers want to buy.
Our team values nutrition made by nature, because it is tried and tested by time. Accordingly, our formulations stem from traditional plant medicine. But we also want hard science. 
That is why CHOQ™ targeted health products also feature ingredients that are confirmed by rigorous, double-blind, placebo-controlled studies. Plus, we deliver the proper, effective dosages recommended for these scientifically-validated, name-brand ingredients.
In fact, using the right ingredient in its correct amount is the foundation for each CHOQ™ product. That is why our formulas deliver exceptional results you can see and feel.
Experience sustained energy and maximize your workouts and age like fine wine using safe and natural ingredients that are backed by science. Harness to the power of hard science, ancient herbal wisdom and plant synergy to optimize and maintain your health, maximize your energy, and restore your vitality.
presenting SEVEN WONDERS organic medicinal mushroom blend
The USDA Organic Full-Spectrum Mushroom Blend that keeps you in the game year-round.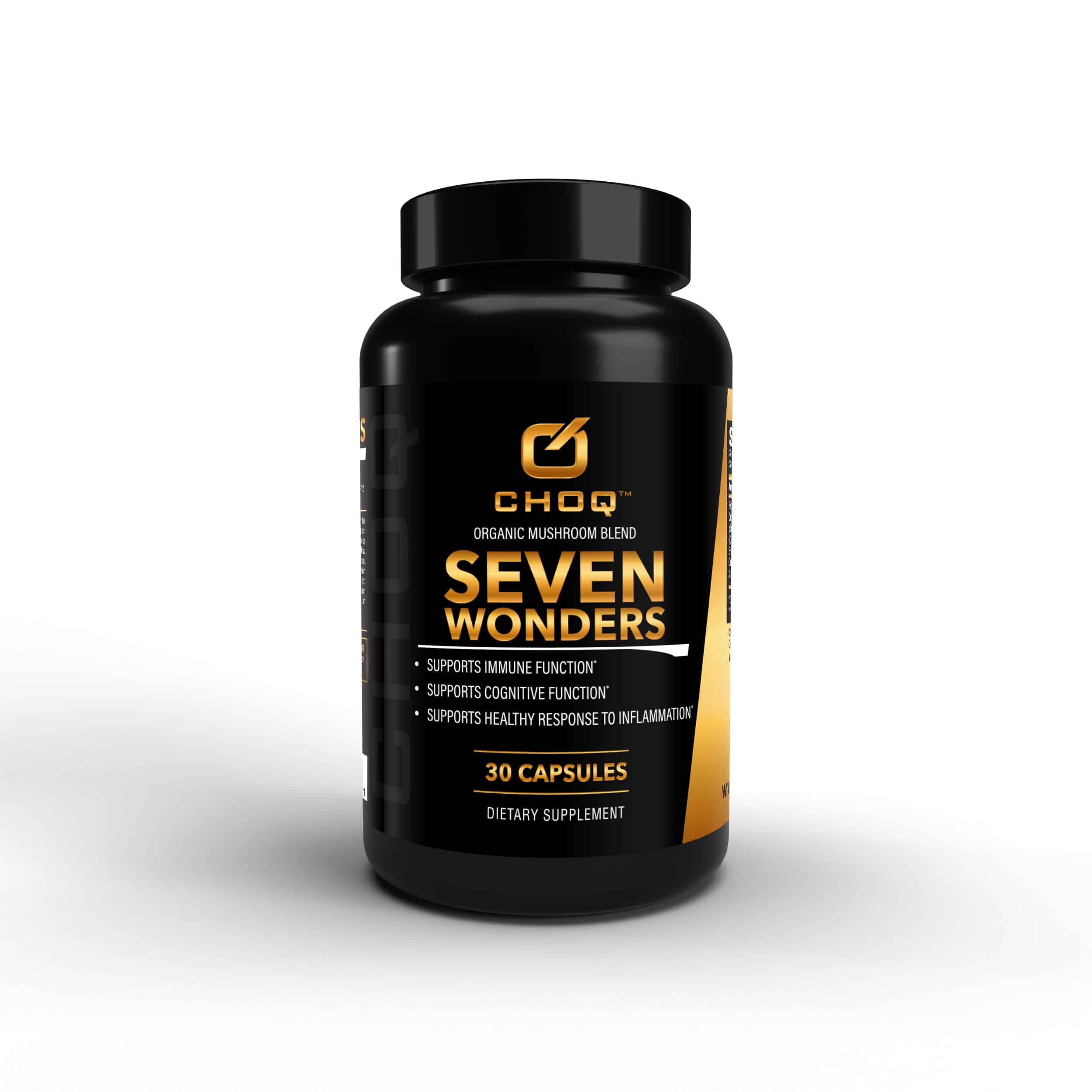 The all-new SEVEN WONDERS reflects our team's commitment to harnessing the power of ancient herbal wisdom and hard science. Throughout the World, the use of Wild Mushrooms like Cordyceps, Reishi, Lions Man, and Chaga to promote general vitality, energy, clarity of mind and to boost immune function has been well documented. CHOQ™ Seven Wonders combines 7 of the most studied medicinal mushrooms to deliver life-changing health benefits.
Promote Healthy Inflammation and Immune Response
Boost Energy, Stamina and Sports Performance
Experience Unparalleled Mental Clarity and Boost Mood
SEVEN WONDERS USDA Organic Mushroom Blend was formulated for EVERYONE looking for unparalleled immune support, unmatched mental clarity, energy, stamina AND sports performance.
The all-new CHOQ™ SEVEN WONDERS reflects our team's commitment to harnessing the power of ancient herbal wisdom and progressive plant-science. This unique, life-giving formula combines the most potent medicinal mushrooms to boost energy, focus and sports performance, while giving you the immune support  you need to keep you in the game.
Join the
CHOQ™

tribe and become a better version of you. Claim your bottle of SEVEN WONDERS Organic Mushroom Blend today.
Seven Wonders features 7 of the world's most potent wild mushrooms providing numerous health benefits.
Organic Cordyceps
Cordyceps, also know at the caterpillar fungus is an adaptogen that promotes several health benefits. It has been popularized by Olympic level and professional athletes around the World for being performance enhancing game changer.         
Supports Immune Function
Boosts Sports Performance
Promotes Oxygen Efficiancy 
Increases Energy and Stamina
Promotes Sexual Vitality
Supports Cognitive Function
Supports Heart Health
Promotes Respiratory Tract Function
Organic Chaga
Chaga is a legendary wild mushroom that has long been celebrated in Siberia for its ability to promote general vitality and immune function. Today it is also recognized as a power tool to support your response to inflammation and as a potent free radical scavenger.                                        
Boosts Immune Function
Promotes Respiratory Tract Health
Support Healthy Response to Inflammation
Potent Free Radical Scavenger
Promotes Heart Health
Supports Healthy Blood Sugar
Promotes Healthy Aging Process
Organic Reishi
Known as one of the Seven Herbs of Immortality in Traditional Chinese Medicine, Reishi has long been established as one the greatest life-giving health tonics of all time. Its health benefits are numerous.
Supports Heart Health
Boosts Immune Function
Supports Liver Health
Promotes Cognitive Function
Supports Healthy Stress Response
Promotes Healthy Blood Pressure Levels
Supports Restful Sleep
Organic Lion's Mane
Lion's Mane is one of the most studied medicinal mushroom in regards brain health and cognitive function. It is believed to provide deep nourishment to the nervous system and to promote several life-enhancing health benefits.
Supports Cognitive Function
Boosts Immune Function
Promotes General Sense Of Well-being
Promotes Nervous System
Supports Healthy Stress Response
Promotes Brain Health
Supports Health Response to Inflammation And Oxidative Stress
Organic Maitake
Known primarily for its immune enhancing properties, Maitake was so valuable in Imperial China that is was worth its weight in gold, making it only affordable by the Imperial Chinese Family. Today, it is recognized as a first-class adaptogen that offers countless benefits in regards to human optimization and general vitality. 
Supports Healthy Immune Function
Promotes Healthy Blood Sugar Levels
Promotes Cardiovascular Health
Promotes Nervouse System
Potent Scavenger OF Free Radicals
Abundant Source Of Vitamin D
Supports Healthy Cholesterol Already In The Normal Range
Organic Turkey Tail
Turkey Tail, a medicinal mushroom with an impressive range of benefits, contains a variety of powerful compounds that may help boost your immune system and scavenge for free radicals. Plus, Turkey Tail may improve gut microbiome health, which can also boost immune function.
Supports Healthy Immune Function
Promotes Healthy Gut Microbiome
Potent Scavenger OF Free Radicals
Excellent Source of Immune-Boosting 

Polysaccharides

Supports Digestive Health
Organic Oyster Mushroom
Oyster Mushroom, another medicinal mushroom with an extraordinary range of benefits, contains a variety of powerful compounds that may help boost your immune system and scavenge for free radicals. Plus,  Oyster Mushroom may support both heart and brain health.
Supports Healthy Immune Function
Promotes Healthy Cholesterol Already In The Normal Range
Potent Scavenger OF Free Radicals
Excellent Source of

 Zinc, Selenium, Potassium & Phosphorus 

Supports Brain Health
Contains Vitamin C and Vitamin D
CHOQ™ combines undeniable scientific validation, ancient herbal wisdom, and years of dedicated research to deliver a product you can feel working.
Are you looking for ultimate cocktail for general wellness next-level immune function?
Why not revive your drive, get motivated, and restore the energy you need to thrive AND protect yourself from the Sniffles and Sneezes?
CHOQ™ SEVEN WONDERS features a proper

700 mg

per capsule of our premium certified USDA Organic

 

Medicinal Mushroom Blend. Other online brands may talk big, but CHOQ walks the walk with the real deal — CERTIFIED USDA ORGANIC MUSHROOMS.
SEVEN WONDERS 

Organic Medicinal Mushroom Blend
SEVEN WONDERS USDA Organic Medicinal Mushroom Blend is a nutritious cocktail consisting of Seven of the World's most celebrated Medicinal Mushrooms. 
All Ingredients 100% USDA Organic
Kosher and Halal Certified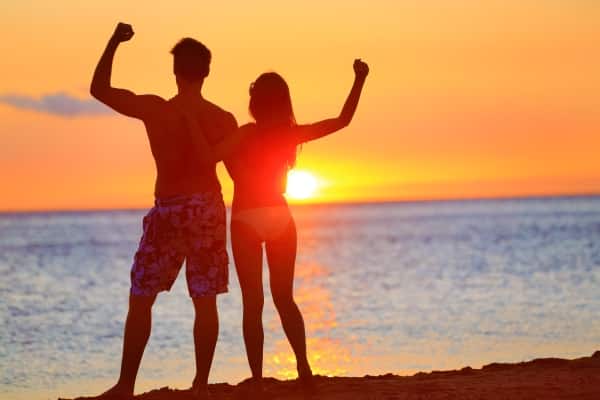 Stay in the Game with Unparalleled Immune Support.
Are you the sort of person that wants to maximize every second of your life and never miss a beat? SEVEN WONDERS Organic Mushroom Blend keeps you healthy and IN THE GAME with 7 of the most potent and well-researched medicinal mushrooms the World has to offer. Go hard AF but make sure you defend against the dreaded sniffles and sneezes.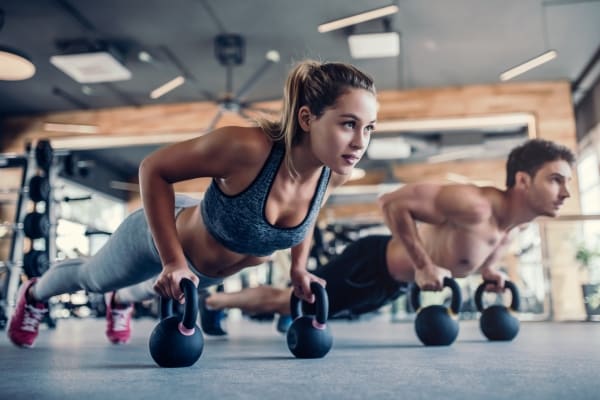 Boost Energy, Stamina and Sports Performance.
Since you are on CHOQ™, we assume you are also the sort of person that is trying to optimize YOUR body and maximize YOUR performance. YOU might like to know that medicinal mushrooms, such as Cordyceps, Chaga and Reishi, are also coveted by professional and Olympic athletes looking to boost their performance, their recovery and their immune function, naturally.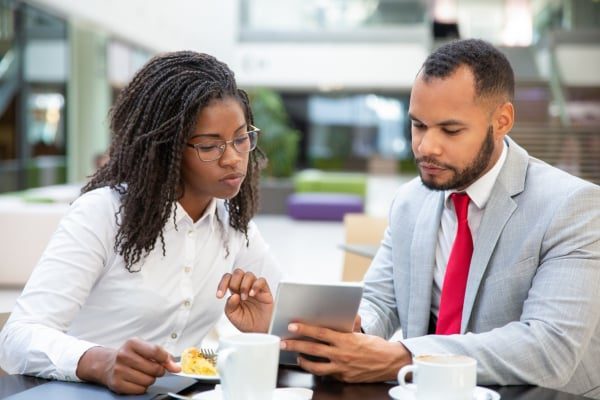 Experience Game-Changing Mental Clarity and Focus.
Medicinal Mushrooms may support mental clarity and general brain health. Lion's Mane, Cordyceps, Reishi, Chaga and Maitake are all adaptogens that may support cognitive function, nervous tissue health, and promote a general sense of well-being. Brighten your mood boost your immune function at the same time! Stay in the game with CHOQ™ SEVEN WONDERS.
Lock in the best price on
CHOQ™ SEVEN WONDERS
for life! powerful results from this potent formula you will FEEL and ENJOY. half the price and double the quality of many other mushroom products.
We pack a full 700 mg of Certified Organic MUSHROOMS per CAPSULE of CHOQ™ SEVEN WONDERS TO KEEP YOU GOING HARD AND TO KEEP YOU IN THE GAME YEAR ROUND – CHOQ™ SEVEN WONDERS WILL provide NEXT-LEVEL IMMUNE SUPPORT, WHILE BOOSTING ENERGY, FOCUS AND SPORTS PERFORMANCE.
Thousands of years of tradition validated by cutting-edge science fortifies the CHOQ™ foundation for fully-optimized hEALTH.
pROTECT YOURSELF FROM THE SNIFFLES AND SNEEZES AND optimize your PERFORMANCE WITH ORGANIC MEDICINAL MUSHROOMS — Get CHOQ™ SEVEN WONDERS today. 
As part of a limited 100 bottle pre sale, our FIRST CHOQ™ SEVEN WONDERS subscribers will get CHOQ™ SEVEN WONDERS at a discounted rate of $59.00 a month TOTAL.  you will be grandfathered in at this price for LIFE (cancel anytime).
No fees or BS – just $59.00 a month for a powerful transformation. This price for the only organic Mushroom blend is five to ten times the value as others when you consider all of the beneficial compounds are concentrated and standardized in choq shilajit — guaranteeing you get the extra bang for your buck. seize the bull by the horns and get CHOQ™ SEVEN WONDERS today.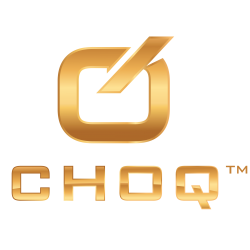 Take the

90-Day CHOQ Challenge! 

Restore your drive, boost your energy, and reinvent yourself in 90 days. Try

CHOQ SEVEN WONDERS

 now.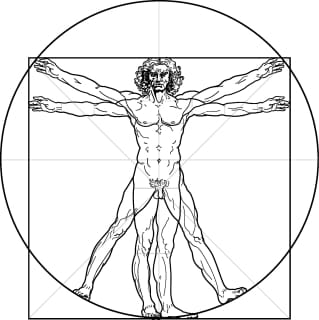 Join the CHOQ™ tribe now and save big! Most orders ship in 24-48 hours!
Every CHOQ™ product starts with scientifically-validated ingredients that deliver results you can feel.
Your CHOQ™ SEVEN WONDERS will ship within 10 business days at the LATEST and mostly ship the same day or the next day.
Fast and Discrete shipping. Cancel anytime.
Contact CHOQ™ Customer Service at: 1-50-CHOQ-3000
CHOQ™ LLC. These statements have not been evaluated by the FDA. These products are not intended to treat, cure, diagnose, or prevent any disease.