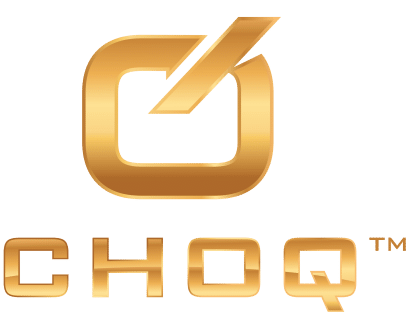 CHOQ SHILAJIT — THE GOLD STANDARD OF Purified Shilajit
Presenting the game-changing ayurvedic adaptogen for men AND women that tops them all. Optimize and balance hormones, boost collagen production, increase mitochondrial energy and enhance sports performance. Use CHOQ PURIFIED SHILAJIT — The ultimate in healthy aging and all-around vitality.
Are you ready to be stronger, sharper, look better, and totally reinvigorate yourself in 90 days?
Are you tired and looking for a source of natural — ALL-DAY energy?
Do your joints feel a little stiffer than they used to?
Is your skin beginning to show signs of aging?
Energy levels and collagen production fall off naturally as we age.
And that's out of your control! But it is within our power to change. The toxic American diet, GMO's, industrial chemical exposure, and persistent everyday stress take their toll on YOUR body, YOUR hormones, and YOUR energy. It's no wonder that the average American statistically confirms they are looking for sources of sustainable energy more than ever.
Consequently, people are consuming more coffee, energy drinks and sugar than ever to combat decreases energy, libido, focus and drive. This is simply not sustainable or healthy in the long-run. Staying in shape becomes more difficult, and many find themselves struggling to make it through the day.
Unfortunately, the vast majority of health products designed to give you the boost you need have one or more of these 4 unforgivable, but predictable, flaws:
4 Major Flaws With
OTHER
Supplements
Product Dusting
Many supplements feature popular,  marketable ingredients. But most brands deceive their customers with skimpy, ineffective dosing. This is a shameful practice called "product-dusting" or "fairy-dusting".
CHOQ™ formulates around award-winning ingredients in their proper, therapeutic dosage. CHOQ SHILIAJIT delivers 500 mg per serving of PrimaVie® Purified Shilajit, the exact amount that has been clinically studied to provied a multitude of health benefits.
Not Backed by Science
The vast majority of health products, especially those sold online, are formulated with cheap, untested ingredients. They may make up stories to try and compensate for their lack of proven efficacy – such as that their product is "carried by donkey back" or even the inflated claims around "each batch is numbered" – which is a requirement for food and supplement products, even for a bag of potato chips. They may also claim unverifiable things like "enzyme content" without showing a shred of evidence.
CHOQ™ formulas feature quality, name-brand ingredients backed by randomized double blind placebo-controlled studies (RDBPC). This is considered to be the "GOLD STANDARD" of clinical studies.
Low Quality Nutrients
Too many so-called health supplements that are sold online are filled with cheap, isolated nutrients and harsh stimulants that can cause adverse side-effects like the jitters or nausea. 
CHOQ™ only offers safe and effective ingredients that have stood the test of time. All of our ingredients are third party tested — EVERY BATCH is tested for quality, purity, and accuracy.
banned Substances
Perhaps the most unforgivable offense, deceptive brands hide banned substances, synthetic hormones, artificial colors, and other toxic fillers in their so-called men's health products.
Even more offensive, we had even seen detectable amounts of fecal matter and e coli bacteria on the certificate of analysis of a suspect competitor's shilajit product. 
CHOQ™ doesn't rely on cheap tricks. We invest in the purest and most effective ingredients such as PrimaVie® Purified Shilajit , the only Purified Shilajit backed by science, to ensure our products are as safe as they are effective.
HOW DID CHOQ™ RAISE THE BAR FOR NATURAL VITALITY FORMULAS?
CHOQ™ was created by veteran herbalists who take the products we make, not slick marketers trying to jump on the band wagon. After working in the natural health industry for years, we decided to make the health products that we want to take day in and day out. Underwhelmed by natural energy and vitality supplements, CHOQ™ set out to redefine the entire natural supplements category.
Our model is simple: make highly-effective, plant-based supplements that you can feel working immediately. Our only focus is health optimization. Our mission is to help individuals fully-optimize their performance, whether it be in the gym, on the job, or in the bedroom.
Studying various traditional herbal systems and working in the natural products industry for decades, our team draws from years of insight. So, when we finally brought CHOQ™ to market, we didn't have to guess what ingredients we wanted to use. We knew what worked through experience. Now we intend to deliver the kind of energy and vitality supplements that we and our customers want to buy.
Our team values nutrition made by nature, because it is tried and tested by time. Accordingly, our formulations stem from traditional plant medicine. But we also want hard science. 
That is why CHOQ™ targeted health products also feature ingredients that are confirmed by rigorous, double-blind, placebo-controlled studies. Plus, we deliver the proper, effective dosages recommended for these scientifically-validated, name-brand ingredients.
In fact, using the right ingredient in its correct amount is the foundation for each CHOQ™ product. That is why our formulas deliver exceptional results you can see and feel.
Experience sustained energy and maximize your workouts and age like fine wine using safe and natural ingredients that are backed by science. Harness to the power of hard science, ancient herbal wisdom and plant synergy to optimize your health, maximize your energy, and restore your vitality.
Presenting 
—
CHOQ PURIFIED SHILAJIT
The cutting-edge Energy Booster and Healthy-Aging product that you can feel working Immediately.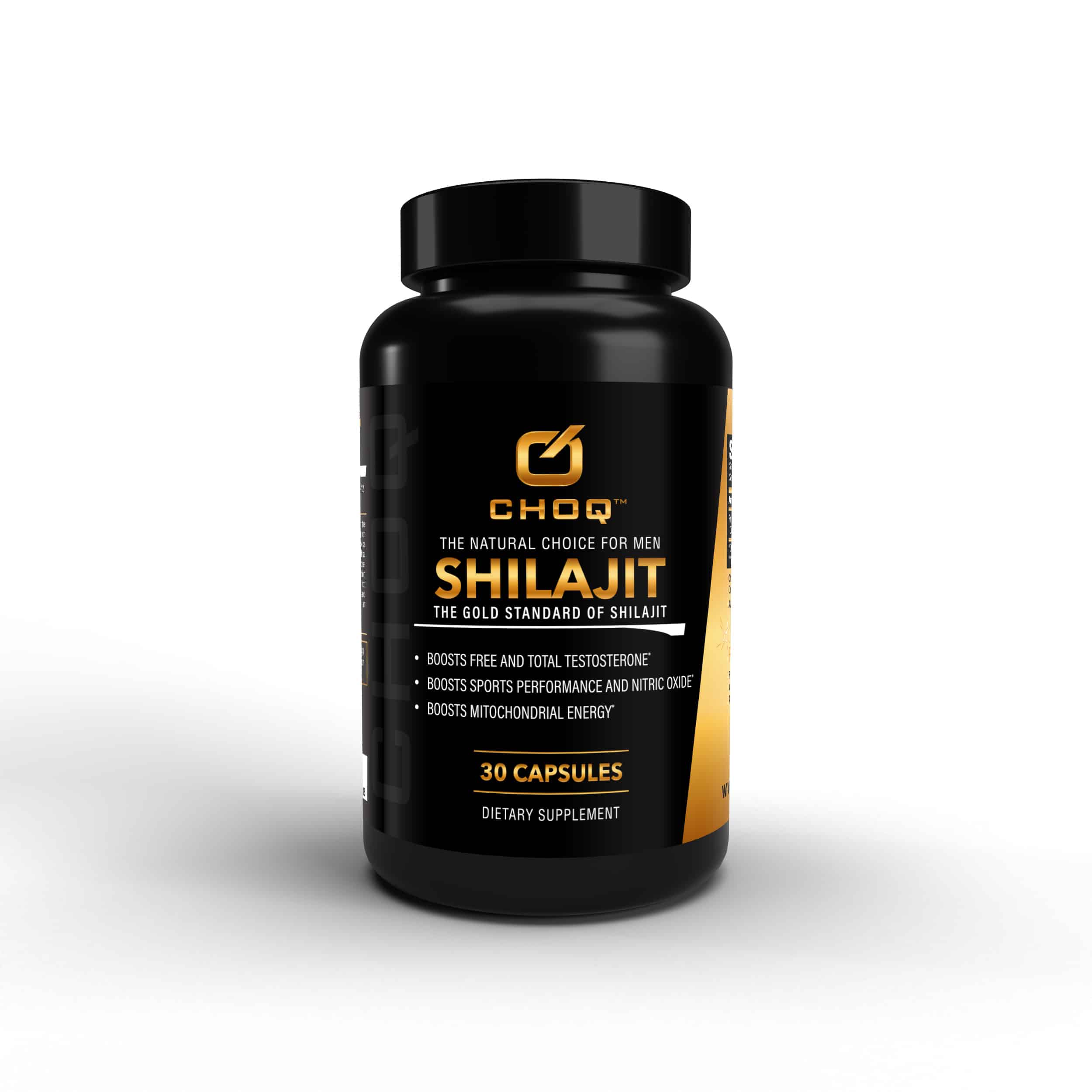 The all-new CHOQ PURIFIED SHILAJIT reflects our team's commitment to harnessing the power of ancient herbal wisdom and hard science. The celebrated, life-giving natural substance has stood the test of time, and finally, modern science validates Shilajit's legendary benefits.
Experience all-day non-stimulant energy and focus

Promote lean muscle mass and achieve higher levels of fitness 

Build strong and healthy skin, joint and bones

Support your body's healthy aging process
CHOQ PURIFIED SHILAJIT isn't just for jocks and mountain ralliers. It's also the formula for hardworking businesspeople and entrepreneurs looking for that extra drive to dominate in whatever areas of your life matter the most to you.
But wait a minute — I thought Shilajit was just for guys looking to boost testosterone? yes, shilajit DOES boost free- and total- testosterone in healthy adult males, but it also provides unparalleled health benefits for WOMEN. as an ADAPTOGEN, it helps your body "adapt" to its own needs — like BOOSTING ENERGY and BALANCING HORMONES in both MEN and WOMEN. healthy men looking for a natural boost in testosterone should consider it. but shilajit will not synthetically raise testosterone levels in men or women. women looking for healthy aging solutions, balanced hormones, radiant skin and youthful energy should covet it as well . purified shilajit will invigorate your body, giving it what it needs to reinvent itself in a natural, yet highly-effective manner.
Join the
CHOQ™

tribe and become a better version of you. Claim your bottle of CHOQ PURIFIED SHILAJIT today.
CHOQ PURIFIED SHILAJIT features PrimaVie®, the only purified shilajit that is validated by science to boost energy and to provide several healthy-aging benefits.
CHOQ SHILAJIT Provides Sustainable, Non-Stimulant, All-Day Energy.
Unlike caffeine and toxic energy drinks, PrimaVie® Purified Shilajit improves performance by boosting mitochondrial energy on the cellular level.
CHOQ SHILAJIT Promotes Healthy Hair, Skin, Nails and Joints.
PrimaVie® up-regulates the genes responsible for collagen synthesis, which keep your skin looking youthful and your joints healthy and strong. Our Shilajit also has the full spectrum of micro minerals needed to support this and many other critical bodily functions.
Crush Your Next Workout or Breeze Through Your Next Yoga Class with CHOQ SHILAJIT.
PrimaVie® Purified Shilajit plays a direct role helping you synthesize ATP, the primary energy currency in the body fuling your muscles and your brain.
Experience Next Level Blood Flow, Cognitive Function, and Cardiovascular Health with More Nitric Oxide.
PrimaVie® boosts nitric oxide levels by 30%, which stimulates blood flow to muscles and the brain and supports heart health.
Get More Out of the Critical Coenzyme Q10 to Support Heart Health and Mental and Physical Performance.
PrimaVie® provides energy by augmenting Coenzyme Q10 activity.
Men — Boost Free- and Total-Testosterone 19% and 20%, Respectively.
PrimaVie® Purified Shilajit has been clinically studied to boost free testosterone by 19% and total testosterone by 24%  over a 90-Day studied.
Women — Maintain Strong and Health Bones, Skin, and Hair.
PrimaVie® Purified Shilajit has been clinically studied to harden the bones of Women as they age while boosting the production of collagen.
CHOQ™ combines undeniable scientific validation, ancient herbal wisdom, and years of dedicated research to deliver a product you can feel working.
Are you looking for an alternative or complementary option to coffee and energy drinks.
Why not revive your drive, get motivated, and restore the energy you need to thrive AND get countless other health benefits?
CHOQ™ SHILAJIT

features a proper

500mg

of scientifically-validated 

PrimaVie®

Purified Shilajit. Other online brands may talk a big talk, but our Shilajit is the ONLY one backed by science.
PrimaVie®
| The Gold Standard of Shilajit
PrimaVie®, a patented and clinically-studied Purified Shilajit from the Himalayan Mountains, is a nutritious cocktail containing dibenzo-alpha-pyrones (DBPs), DBP-chromoproteins (DCP), fulvic acid content up to 66%, and over 40 different trace minerals.
Backed by 8 Clinical Studies
Kosher and Halal Certified
Protected by multiple U.S. and International Patents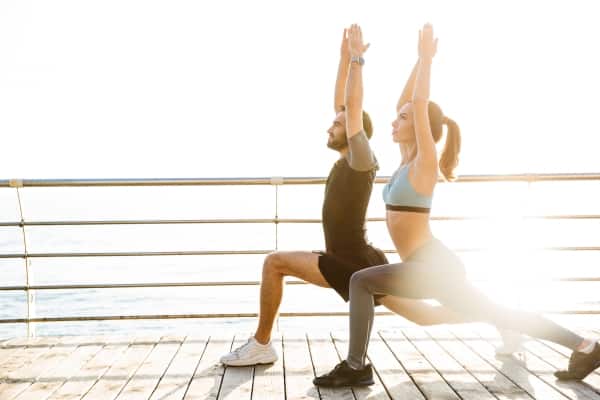 Revive Your Drive with Non-Stimulant, All-Day Energy
Are you the sort of person that wants to maximize every second of your life? CHOQ™ Purified Shilajit has been scientifically validated to boost mitochondrial energy. PrimaVie® enhances the function of the critical nutrient, Coenzyme Q10, boosting ATP levels to provide sustained energy to get you through your day — WITHOUT the crash.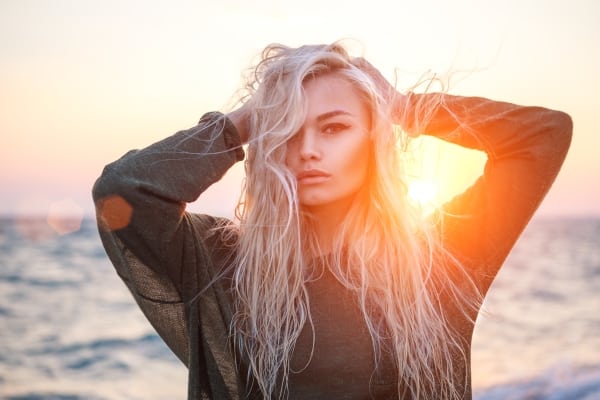 Build Healthy Skin and Joints with Better Collagen
Do you want beautiful, radiant skin and strong joints? Collagen is one of the most critical factors to the health of your skin and joints. 500 mg per day of PrimaVie® Purified Shilajit has been shown to enhance the genes responsible for collagen synthesis. Use CHOQ SHILAJIT for beautiful skin and healthy joints.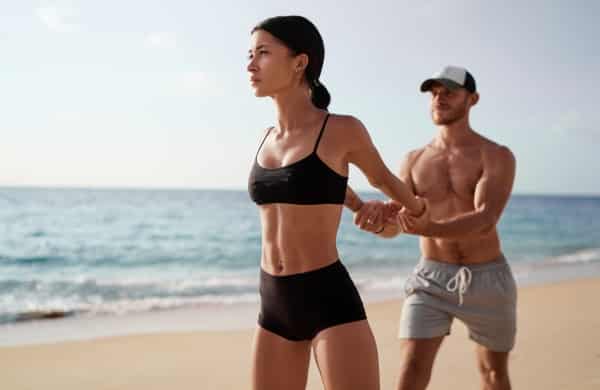 Transform Your Physique & Elevate your Game
PrimaVie® Purified Shilajit increases endurance and stamina and promotes lean muscle mass and blood flow AND combats inflammation. Be excited about your next workout, recover faster, and experience unparalleled sustained energy from one of nature's most potent ingredients for sports performance. Stay in the game with CHOQ SHILAJIT.
WAIT a minute… Did you say that CHOQ

™

 Purified Shilajit features the actual shilajit used in at least
EIGHT

clinical studies?
CHOQ™ does not cut corners. We go right for the hard science, AND we use the actual plant extract studied in the exact amount studied to ensure that you achieve the desired outcome. But above all, we chose to prioritize safety first. Ultimately, that is why our formulator with almost 20 years in the natural health industry had no choice but to chose the exact shilajit that is backed by eight clinical studies. Click on the links below to explore the power of CHOQ™ PURIFIED SHILAJIT.
Click on the LINKS below for CLINICAL STUDIES on choq shilajit.
Lock in the best price on
CHOQ™ Purified Shilajit
for life! Powerful results from this potent extract you will FEEL and ENJOY. half the price and double the quality of other shilajit products.
We pack a full 500 mg of PrimaVie® (the only Shilajit Extract backed by science) per serving of CHOQ SHILAJIT, so we KNOW based on clinical trials with this exact ingredient at this dose — CHOQ PURIFIED SHILAJIT WILL provide game-changing results within 90 days. It's fUnny to see other shilajit purveyors with cheap contaminated resin using our study — ask them for a link to the clinical trialS and note they DO NOT use choq's PURIFIED shilajit, primavie, BUT THEY STILL erroneously REFERENCE THE CLINICAL STUDIES ONLY DONE OUR LOW-TEMPERATURE WATER PURIFIED SHILAJIT.

That said, most people can FEEL our product working within days or even hours!
Thousands of years of tradition validated by cutting-edge science fortifies the CHOQ™ foundation for fully-optimized human vitality.
It's time to optimize your energy and drive with the world's most potent and versatile natural extracts — Get CHOQ™ SHILAJIT today 
All CHOQ™ purified SHILAJIT subscribers get CHOQ SHILAJIT at a discounted rate of $59/month TOTAL for the 15 gram bottle — compare THAT to the competition, not to mention being the only shilajit backed by science.  you will be grandfathered in at this price for LIFE (cancel anytime).
No fees or BS – just $59 a month for a powerful transformation. This price for our clinically-tested, purified shilajit extract is five to ten times the value as others. consider the advantage our cold water extraction process that eliminateS contaminants while preserving and concentratING the ACTIVE, beneficial compounds into a standardized, purified  shilajit that is consistent batch after batch — guaranteeing you get the extra bang for your buck. seize the bull by the horns and get CHOQ™ PURIFIED SHILAJIT today.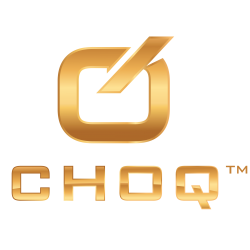 Take the

90-Day CHOQ Challenge! 

Restore your drive, boost your energy, and reinvent yourself in 90 days. Try

CHOQ PURIFIED SHILAJIT

 now.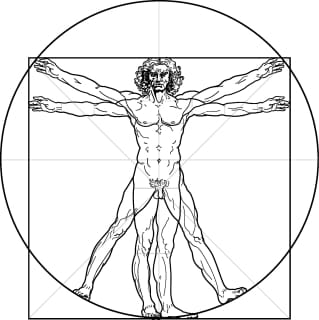 Join the CHOQ™ tribe now and save big! Most orders ship in 24-48 hours!
Every CHOQ™ product starts with scientifically-validated ingredients that deliver results you can feel.
Your CHOQ™ SHILAJIT will ship within 10 business days at the LATEST and mostly ship the same day or the next day.
Fast and Discrete shipping. Cancel anytime.
Contact CHOQ™ Customer Service at: 1-50-CHOQ-3000
CHOQ™ LLC. These statements have not been evaluated by the FDA. These products are not intended to treat, cure, diagnose, or prevent any disease.