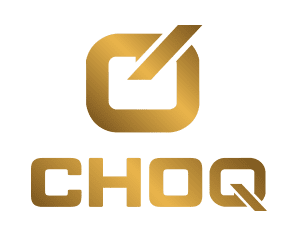 CHOQ® DAILY: the cleanest research-based testosterone booster on the market
The 100% junk-free, plant-based men's product you have to try to believe. Optimize your free and total testosterone levels to experience game-changing energy, performance, and confidence.
Revive your drive and reinvent your manhood in 90 DAYS with CHOQ® DAILY.
The cutting-edge Testosterone Booster you can see and feel working.
Welcome to the new you.
CHOQ® DAILY reflects our team's commitment to harnessing the power of ancient herbal wisdom and cutting-edge research.  CHOQ® DAILY delivers game-changing results, supporting:
Increased free and total testosterone
Clean, stimulant-free energy and focus
Healthy adrenal function
Mitochondrial energy production (ATP)
Lean muscle mass
Collagen synthesis for healthy bones, joints, and skin
It's a first-class testosterone booster clean enough for pro athletes looking for a major boost.
But it's not just for gym rats: DAILY is for anyone wanting to boost confidence, focus, drive, and mood.
Ingredient quality matters.
Sound formulation logic means understanding the research, and the harnessing the ways that natural compounds work together to affect the body.
Here are the 5 reasons why CHOQ® Daily gets results:
Purified Shilajit: Male Vitality PAR EXCELLENCE
If you want evidence-based boosts in Testosterone, energy, and drive, it's all about the Shilajit, but you have to be careful when you're shopping around.
Most of the "Tar-in-a-Jar" you'll find out there is untested and unresearched.  It doesn't matter how pretty the container is when your Shilajit is adulterated with heavy metals and hasn't been lab-verified for safety and efficacy.
After looking at all the Shilajits available, we selected PrimaVie® because it's the only water-purified Shilajit on the market that's backed by 8 clinical studies.
500 mg of CHOQ® Purified Shilajit supports:
Increases in free and total testosterone by 19% and 24%, respectively, within 90 days.
Enhanced performance through increases in mitochondrial energy (ATP) production
Increased lean muscle mass and strength
Healthy bones and joints via upregulation of genes that synthesize collagen types I, III, V, VI, and XIV.
Enhanced activity of the critical mitochondrial antioxidant, Coenzyme Q10
Mucuna Pruriens
Also a favorite in Ayurveda for its effects on cognitive function, mood, and male vitality, Mucuna Pruriens naturally contains high levels of L-Dopa, the direct chemical precursor to the critical neurotransmitter, dopamine.
Dopamine is the neurotransmitter you want more of when it comes to focus, mood, and pleasure, but it's also important for your T levels.  When dopamine levels are optimized, it prevents prolactin from suppressing testosterone.
Mucuna Pruriens supports:
Greater focus and motivation by supporting healthy dopamine levels
Healthy stress response
Enhanced pleasure and euphoria
Healthy testosterone levels
Safed Musli
Safed Musli has been used in Ayurveda for thousands of years to support male vitality without the side effects that come with more heavy-handed approaches.
Safed Musli Supports:
Male vitality
Healthy blood flow
Balanced stress response
Healthy energy levels
Tribulus Terrestris
Contrary to popular belief, Tribulus Terrestris is not the most potent herb for boosting testosterone.  However, it remains a powerful male vitality tonic with multiple side benefits.
Tribulus Terrestris supports:
Sexual vitality
Cardiovascular wellness
Healthy blood sugar levels already in the normal range
Cacao Bean Extract
Rich in antioxidant polyphenols and the world-famous bitter alkaloid Theobromine, chocolate has been used for centuries to enhance mood and support the circulatory system.
Cacao bean extract supports:
Mood, focus, and pleasure
Healthy cognitive function
Circulatory health
Experimentally validated 

because research matters
CHOQ™ Purified Shilajit, the primary ingredient in CHOQ™ DAILY, has been the subject of 8 clinical studies.
Let's be honest. a lot of men could use a boost.
(But preferably one that's clean, effective, and based on scientific research.)
That's exactly what we've put together: a formula that features the best of ancient herbal traditions, verified by sound research and lab-verified for safety.
No toxic binders, fillers, or flow agents.  100% vegan, plant-based, and safe for sports.
CHOQ® DAILY
supports: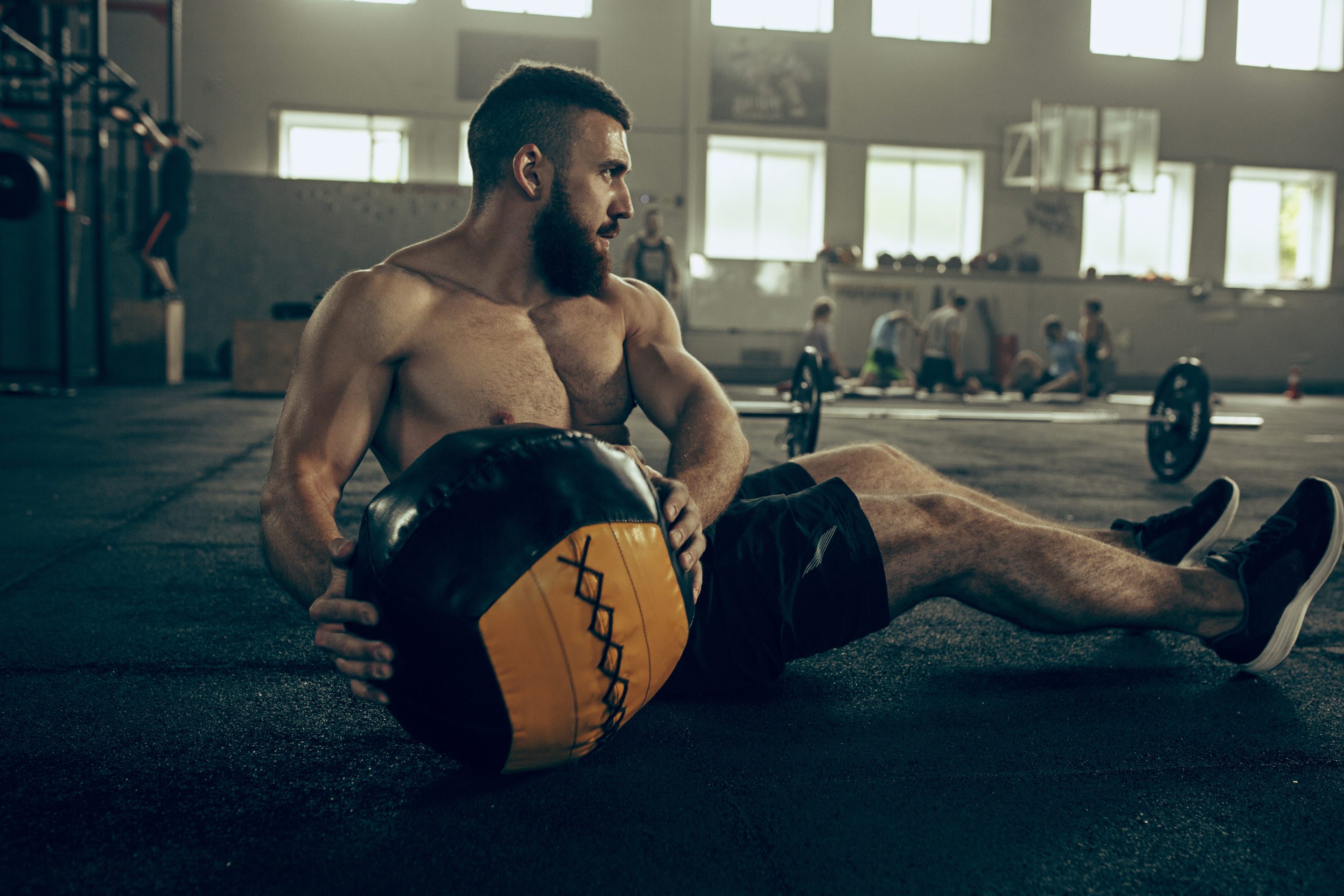 Sizable Gains in Free and Total Testosterone
When the core ingredient in CHOQ® DAILY was administered to healthy male volunteers for 90 days, it raised both FREE and TOTAL testosterone by 19% and 24%, respectively.  It also significantly increased DHEA, the direct precursor to testosterone.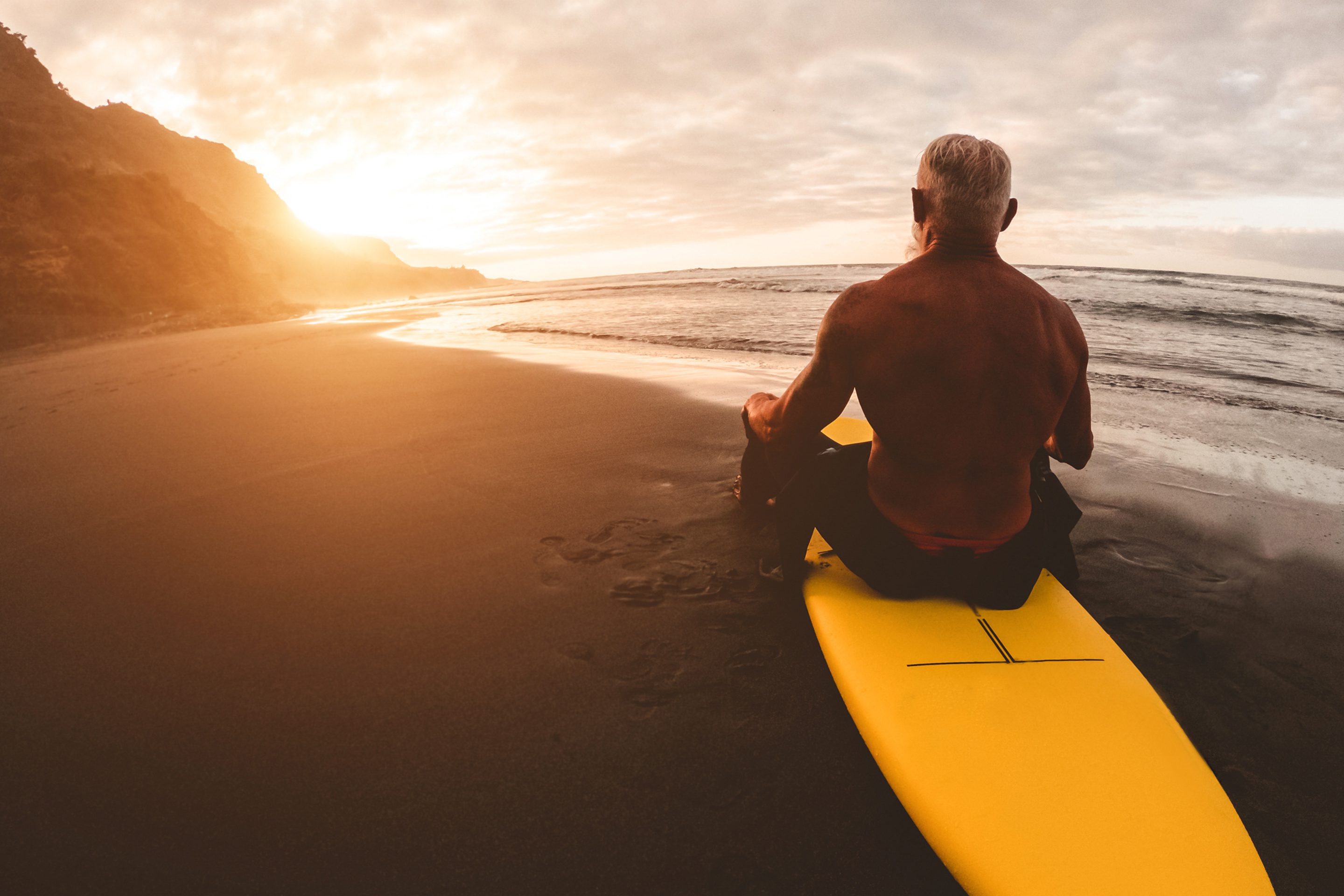 Smooth Energy and Reduced Stress Chemistry
Optimized Testosterone and Dopamine levels translate into a smoother stress response with greater focus and drive, so you can stay calm in rough waters and deal with life's stressors in a healthier way.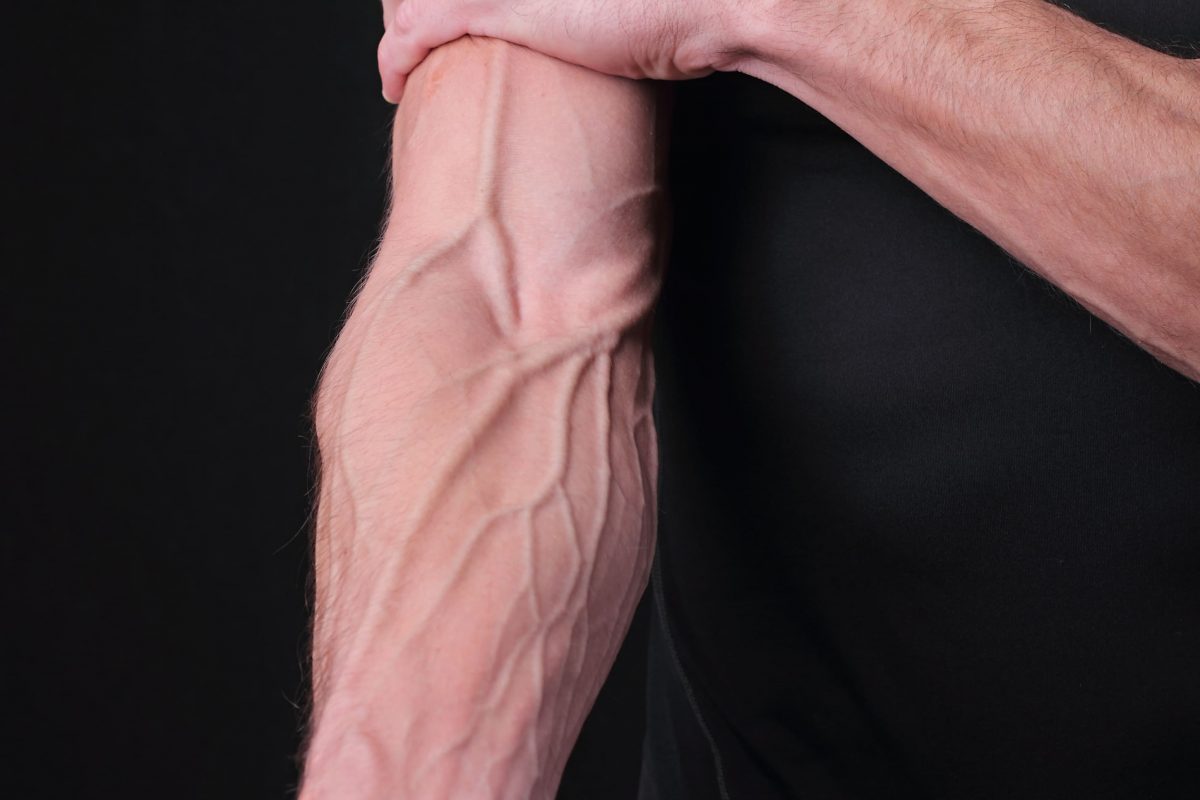 Nitric Oxide Synthesis and Circulatory Health
The Shilajit used in CHOQ® DAILY has been clinically shown to increase nitric oxide production by 30%, enhancing blood flow to the muscles, heart, and brain, which translates to sustained energy, focus, and a healthy mood.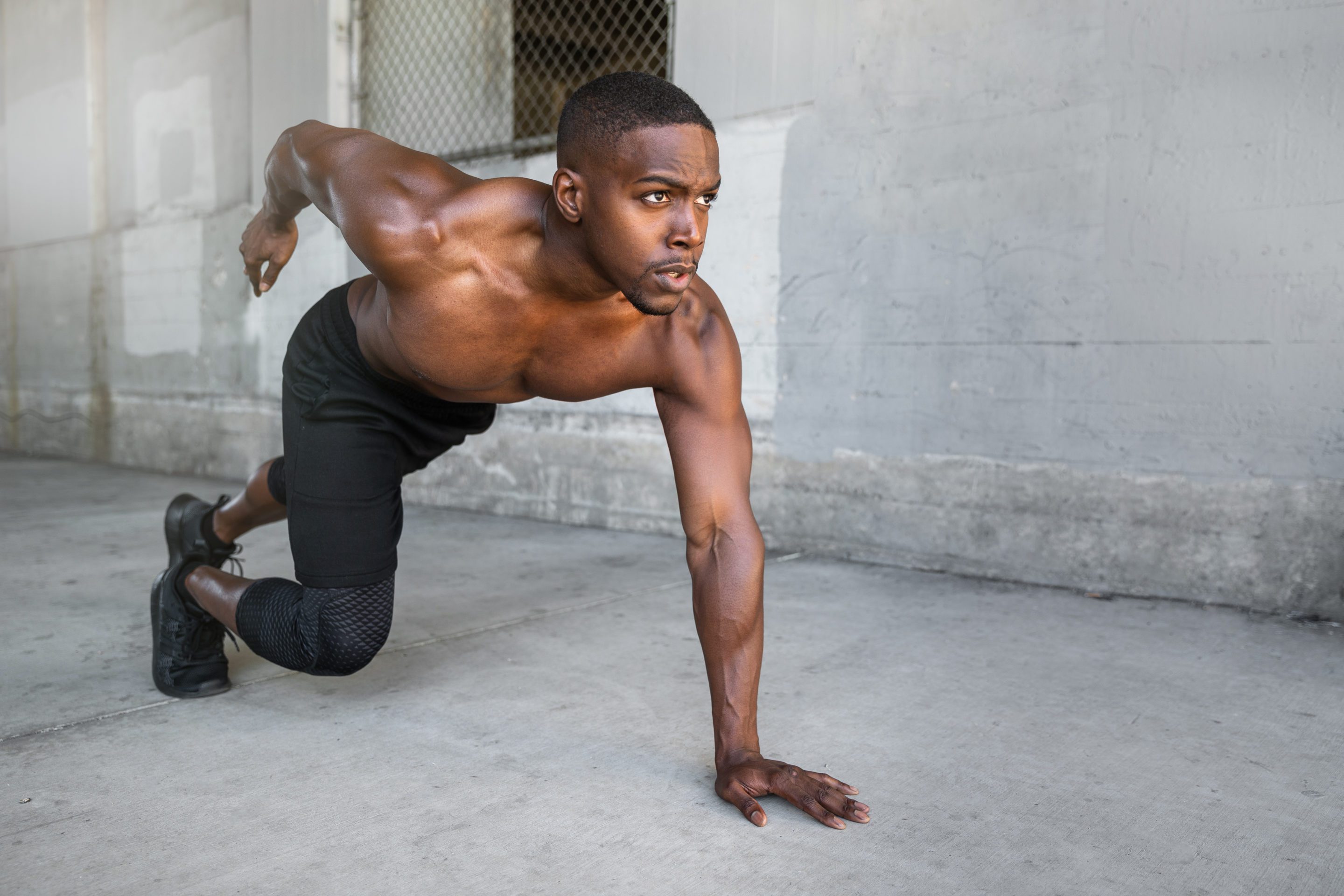 Healthy Collagen Production for Skin, Bones, and Joints
Collagen is a critical scaffolding that supports your connective tissues while ensuring that your bones stay strong and your skin retains its elasticity.  CHOQ® Purified Shilajit has been scientifically proven to upregulate 6 different genes involved in collagen synthesis, including collagen types I, III, V, VI, and XIV.
Game-changing boosts in energy, focus, and drive.
Maximize your vitality with monster increases in ATP (cellular energy) and Testosterone.
500 mg is the exact dose of Primavie clinically shown to boost testosterone
Brings significant improvements in energy, focus, and testosterone levels within 90 days
Boosts total testosterone by 24% and free testosterone 19% within 90 days
Here's what real customers, like you, are saying about CHOQ® DAILY:
Im very happy to have found such a great male vitality supplement! Everyone at this company actually seems to get what it is that we need. Finally found the right one with Choq Daily. No joke pick a bottle up and you'll never need anything else. The clarity and sharpness is immediately noticeable. This smokes the competition along with any multivitamin I've tried.
Thank you!
For quite a while, my body has needed to rest at 3:00 P.M. regardless of how much sleep I have gotten the night before. Now, because of these dope supplements, I can get through the day with two five minute conscious meditative naps and less than 6 hours of sleep. My focus has increased and my body is thriving. I will be ordering more when I get paid to get this full effect, thank you Choq! I am truly satisfied.
I was a little skeptical at first like many but I thought what the heck I'll give it a try. After about two weeks, I felt a definite Improvement in my energy level and an overall sense of just wellness & a renewed sense of competency. I have so much more energy now and I do more on the same amount of sleep. I'm a customer for life.
This is a great product, this product increases female attraction for me, I can feel an energy when I am around woman and I feel like the man, increase of eye contact while I am walking though the halls; their are many subtle gestures that I pick up on. But I don't use it to attract woman. I use it for self development. I procrastinate less, I work out more often, I'm less timid. I also am getting a more defined muscle figure. Choq is a great confidence booster in all aspects.
Take the 90-day CHOQ® Challenge
Save 20% off CHOQ® DAILY for Life!
We pack a full 500 mg of PrimaVie® per serving of CHOQ® Daily, so we expect our product to deliver transformational results within 90 days…but most men can FEEL our product working within days!
Thousands of years of tradition validated by cutting-edge scientific methodology.  That's how we do it.  Ready to optimize your energy and drive naturally?
As a limited offer, new CHOQ® subscribers will receive 29% off the lifetime of your subscription! That's $49.99/month locked-in for life.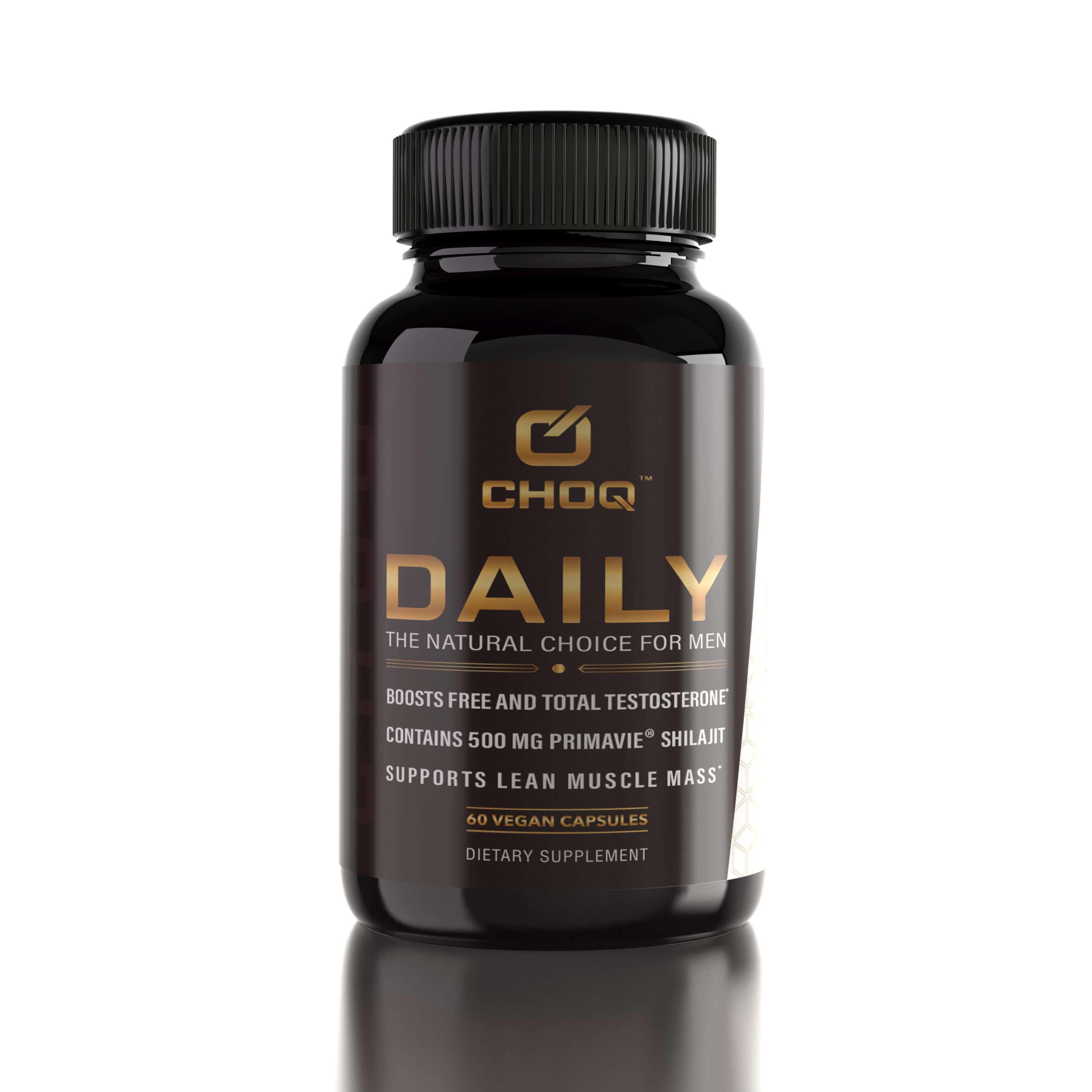 SIGN UP and SAVE BIG! Offer provided to online customers only. Your order will ship in 3 days or less. Act now to claim your CHOQ® DAILY Lifetime Subscription Bonus!