Unlock your potential with CHOQ DAILY, the cutting-edge male vitality formula that radically boosts free and total testosterone. Ignite your performance in the gym, on the job, and in the bedroom. With 500MG of scientifically-validated, USDA Organic PrimaVie® Purified Shilajit per serving, plus 4 other critical ingredients, CHOQ DAILY delivers concrete results in 90 days or less.
Try CHOQ DAILY for 90 days and never look back! Build lean muscle mass, sustain energy levels, boost stamina, and increase libido. Revive your drive and maintain your manliness with CHOQ DAILY!
No Banned Substances. No Product Dusting. Vegan and Vegetarian-Friendly. Non-GMO. Made in USA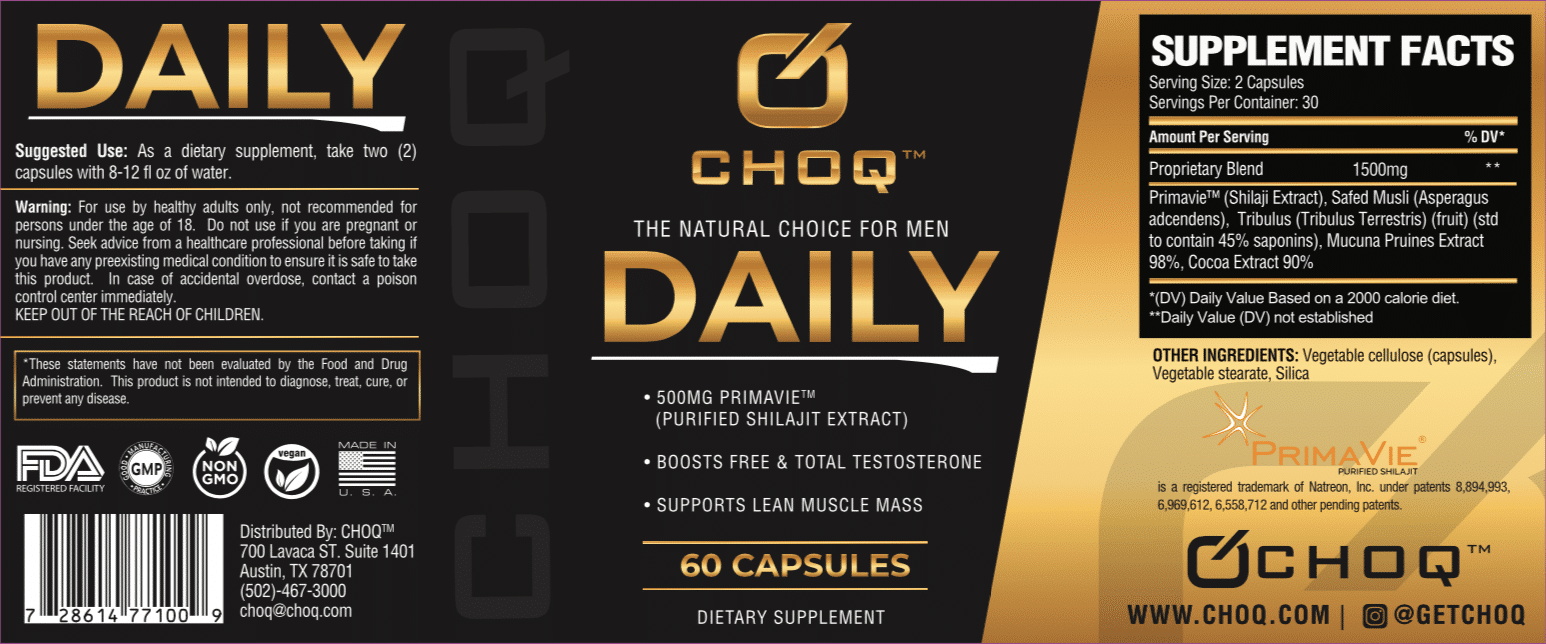 Only 14 left in stock (can be backordered)
Simply the best
Just added next to the normal order (Daily and Action) the newer Shilajit and Seven Wonders. Felt unstoppable.
90 day challege bouta get me shredded, already feel more raw like a male should, crazy focus all day and sleep like a brick.
Its stuck in customs
Hi... have not received as yet it is stuck in Canada customs. Have you shipped to Canada before?