Unlock your potential with CHOQ DAILY, the cutting-edge male vitality formula that radically boosts free and total testosterone. Ignite your performance in the gym, on the job, and in the bedroom. With 500MG of scientifically-validated, USDA Organic PrimaVie® Purified Shilajit per serving, plus 4 other critical ingredients, CHOQ DAILY delivers concrete results in 90 days or less.
Try CHOQ DAILY for 90 days and never look back! Build lean muscle mass, sustain energy levels, boost stamina, and increase libido. Revive your drive and maintain your manliness with CHOQ DAILY!
No Banned Substances. No Product Dusting. Vegan and Vegetarian-Friendly. Non-GMO. Made in USA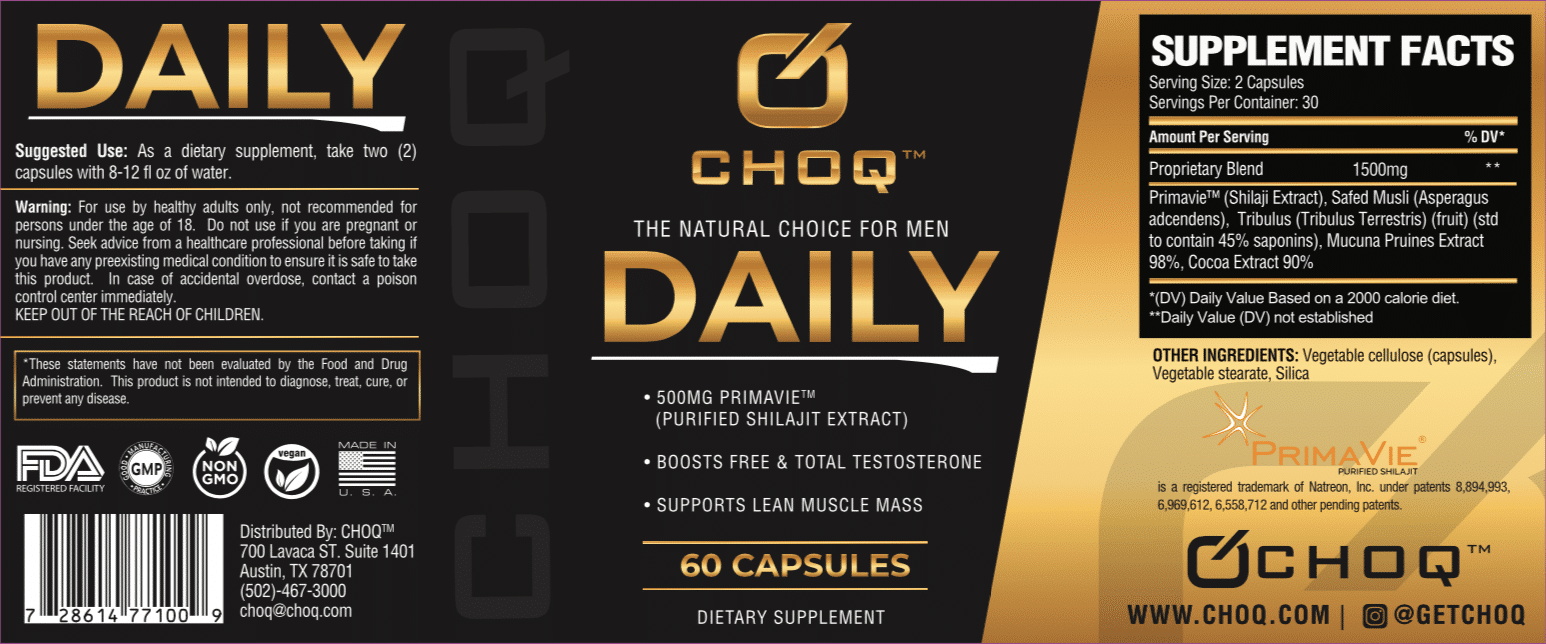 In stock (can be backordered)
Quick results
I've been taking choq daily for a week now and I must say my mental and physical energy feels amazing!
Question!?
Does this stuff actually work in heightening testosterone? And is the site reliable and trust worthy with bank transactions?
Amazing!
In three weeks now ive been taking 2 action and 2 daily every morning before work, lots of good energy and focus.
Feel so much calmer in my mind.
Then at the afternoon 1 shilaijt to remain my focus and get life lust energy, does wonder for me.
Thank you. Also very excited to try seven wonders on my next order :)
Simply the best
Just added next to the normal order (Daily and Action) the newer Shilajit and Seven Wonders. Felt unstoppable.