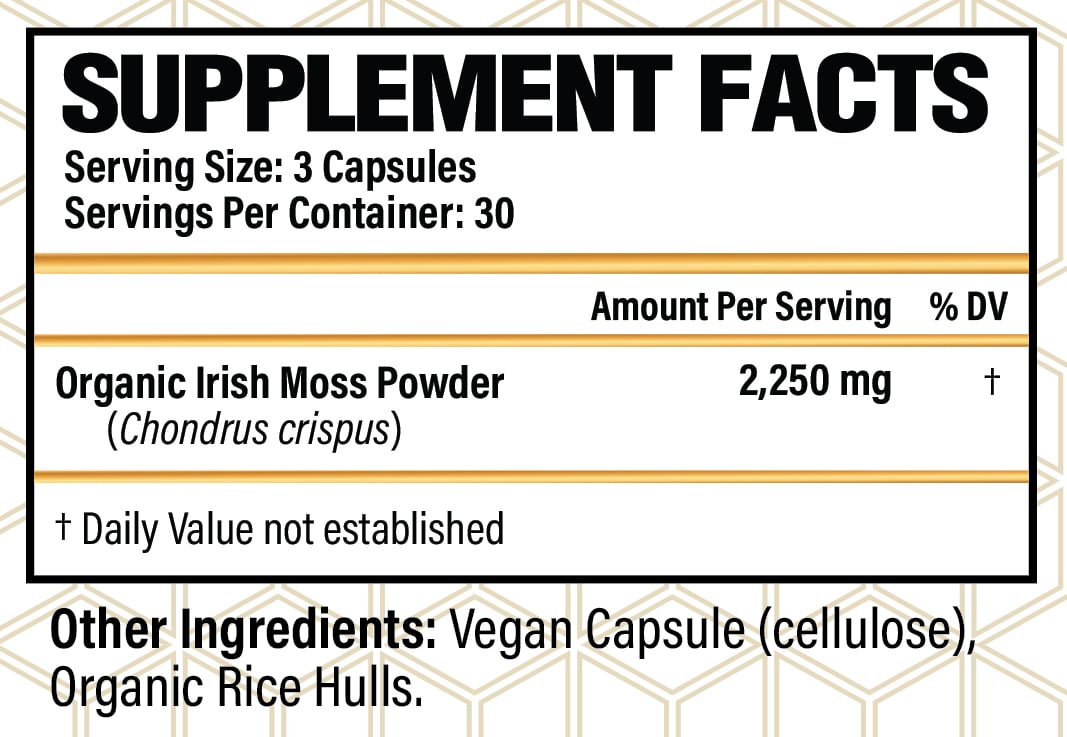 Organic, Wildcrafted Irish Moss (obsidian)
From: $59.00 now,then
From Ireland to Jamaica and around the World, Irish Moss has been celebrated for its ability to promote clarity of mind, skin health, and general wellbeing.
Unlike many of the other Irish Moss products on the market which are untested and may be unsafe to consume, this product is sustainably wildcrafted and certified organic.
View Label
No more pharmaceuticals!
I decided to stop taking the prescriptions that I have been on for more than 10 years. I replaced them with Irish Moss which I read on your website was purposeful in balancing hormones and supporting thyroid...exactly what is was looking for! A coincidence, I think not! I have not taken the drugs for 2 months and have been taking the Irish Moss in place of them. It's amazing how good I feel. I have no side effects, not one negative issue with stopping the drugs of 10 years!! I'm completely healthy...no brain fog, no forgetfulness related to thyroid, no sweats, irritability or sleepless nights due to hormonal imbalance! I feel sooo good, I wish I would have been introduced to your products years ago. But it's never to late to take our own health into our hands and make simple changes to feel great! Thank you for such remarkable products that we can feel safe taking and reap all the benefits from or choices!!
Great quality
Didn't know how important it was to feed your minerals in your body im able to tell the difference of when i lack them since the irish moss fed them so well
Organic, Wildcrafted Irish Moss Subscription
Great product,it was what i needed,i will continue to buy choq products for sure