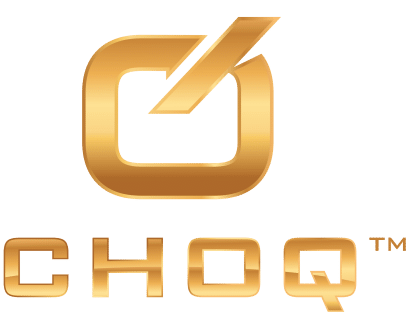 Choq™ 
Patented Tongkat 100: 
nothing else even comes close.
Tongkat Ali is one of the most effective energy-boosting botanicals on the planet, but not all Tongkats are created equal, and CHOQ™ doesn't use anything less than the best of the best.
Our patent-protected Tongkat is the subject of 15 clinical studies, wildcrafted in the Malaysian rainforest, and clinically proven to support healthy stress response while improving sleep quality and reducing fatigue.
Get CHOQ™ TONGKAT 100 and prepare yourself to be swept off your feet by this world-famous adaptogenic treasure!
CHOQ™ TONGKAT 100 at a glance:
Boosts physical and mental energy
Enhances athletic performance
Reduces fatigue
Promotes healthy weight levels
Improves sleep quality
CHOQ™ Tongkat 100 is lab-verified to contain active amounts of key phytochemicals and certified 100% free of contaminants.
Patented high temperature, high-pressure ultrafiltration extraction tech ensures consistency, potency, and purity from batch to batch.
Click below to learn more about CHOQ PATENTED TONGKAT 100.
Excellence In a Bottle
Not gonna make any health claims here, but it's just very interesting that after I started taking Tongkat Ali in conjunction with Shilajit, I just been going and going and going even more than before. I've been way more interested in "putting in work", instead of reaching for entertainment, if that makes sense.
I just feel more drive in life, & I'm now actually more focused on building something BIG for myself and for others. Picture like a (hypothetical) party rager, but healthy af :)
I just don't know if it's because of the Tongkat Ali itself, but the blessings just keep on coming, I love it. Don't mean to brag, but I feel like I'm "glowing" even more now lol, thank you for this product. (and I was already eating mostly whole plant foods + drinking Kangen water®)
Sharp, is how I feel now and it's an amazing feeling that I don't really feel compelled to "medicate" with other substances nearly as much as before I started taking Shilajit & Tongkat Ali. Feeling this sober feels amazing.
In fact, I went ahead and bought another 3-pack due to the insane discount that they had during the holidays. :)
Salud!
note to self: make two reviews, one after the first few days of taking it daily and then a few weeks/months later of daily intake (been taking Tongkat Ali almost daily for a bit over a month now btw)
Incredible!
Have been taking it for only a couple weeks now and my sense have heightened, my libido is up and my mental clarity is at a whole new level!
Hormones!
Since taking these supplements - its only been two weeks - I've noticed myself feel more sexually charged and procreative (if that makes sense). Looking forward to how I feel after months of taking these.